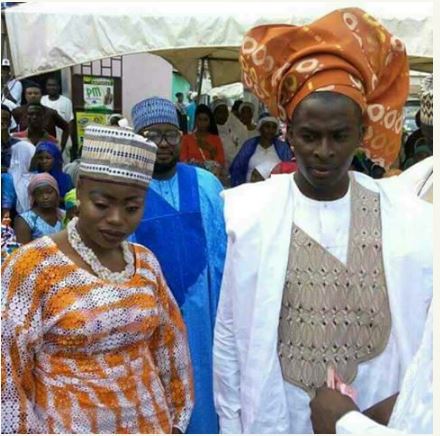 A bride and her groom have garnered attention online after exchanging their head-wears at their wedding ceremony in the northern part of the country.

The man gave his partner his cap as she gave him her traditional head-gear to the amazement of his guests following the emcee's orders.

The picture has been making rounds online as social media users question their rationale behind the action.