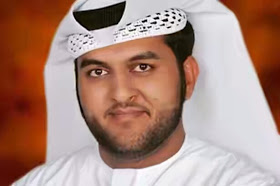 A hero firefighter has died saving 300 passengers and crew after an Emirates plane crash landed at the Dubai International airport this morning.
Jasim Issa Mohammed Hassan died while putting out the flames after the jet crashed and burst into flames at Dubai International Airport.
All passengers and crew onboard were saved but it has now emerged that the firefighter died after sustaining injuries during the rescue efforts.
Saif Al Suwaidi, director of General Civil Aviation Authority said the firefighter "lost his life while saving the lives of others".
Mr Al Suwaidi said: "I salute his ultimate sacrifice that kept many from harm's way. Our thoughts and prayers are with his family."
The man helped 282 fliers and 12 cabin staff escape from the burning jet alive after it crash landed at Dubai International Airport.