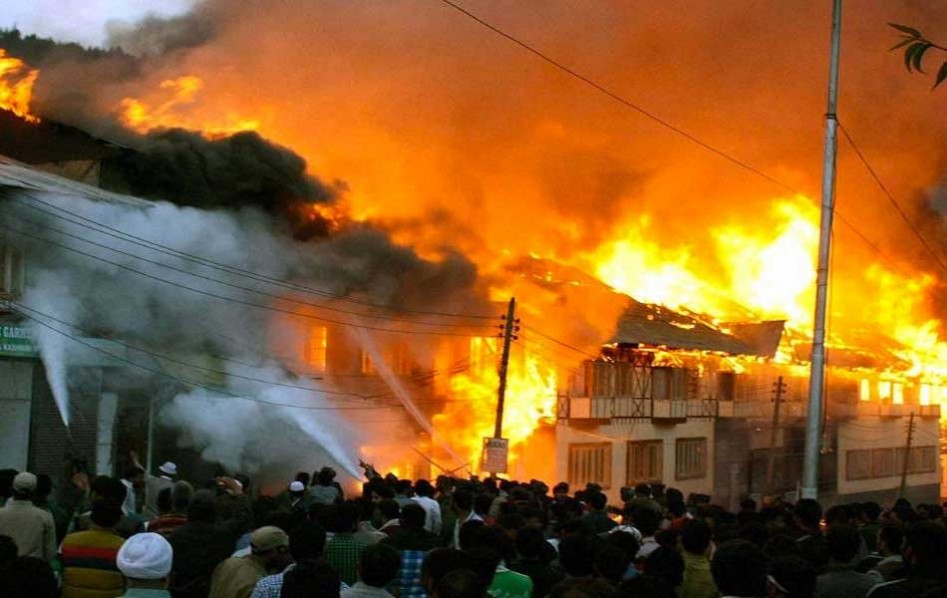 Some shops in the popular Bola Ige International Market, New Gbagi in Ibadan, the Oyo State capital, were razed by an inferno on Thursday with goods worth millions of naira destroyed.
Those affected are mainly textile materials traders.
Assorted ankara, lace and some curtain materials were destroyed in the inferno. Nothing was left untouched in the affected shops although no one was injured and no life was lost.
Eyewitnesses said no one could ascertain the cause of the fire but they expressed unhappiness with the slow response from the men at the Oyo State Fire Service, which they claimed was informed when the fire broke out.
They said they watched helplessly as the fire spread to shops with nobody to put out the inferno.
One of the eyewitnesses, Rashidat Alagbe, said quick response would have curtailed the fire.
She said, "The fire started without a warning and calls were made to the state fire service department but no response. Millions of naira was lost by the Igbo traders."
One of those affected, who simply identified himself as Michael, said he lost everything he recently stocked.
He called on the state government to provide fire service department in the market.
"I do not know where to start from because I lost everything. I just returned from a trip and I bought what to sell but all was lost. I am now indebted to my bank. If we have fire service permanently at the market, this would not have happened," he said.
However, the Director of the state fire service, Kareem Oyekunle, told our correspondent that it was not true that his men's late response was responsible for the extensive damage caused by the inferno.
"We were there immediately and our effort stopped the fire. The traders association of the market came to our office to thank us. We responded promptly and acted professionally," he said.