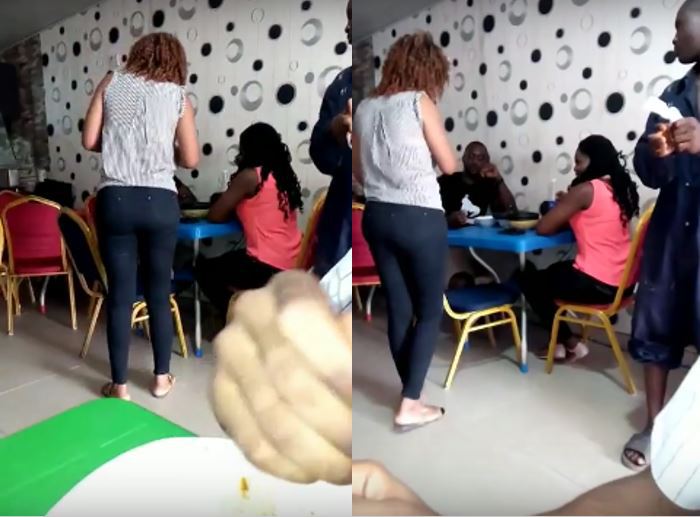 An angry wife who caught her husband with another woman in a restaurant in the Oke-Ira, Ogba area of Lagos State has unleashed her anger and done something out of the regular.
The wife who stormed the restaurant where her husband and his lover were enjoying a meal poured the hot soup on her husband and afterwards left the place.
Watch the video below and don't forget to let us know what you think by leaving a comment as well.