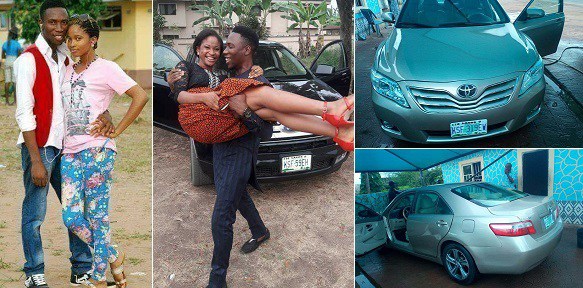 A young Malaysian based Nigerian guy, with the name Chukwuka Deskey P Ekene on Facebook, has romantically surprised his wife with a Toyota Camry on her Birthday.
The couple met years ago when the guy was still broke and living in Nigeria - his wife stood by him and supported him and didn`t give up on all those times before he then travelled to Malaysia in search of greener pasture and off course he returned as a Big Guy.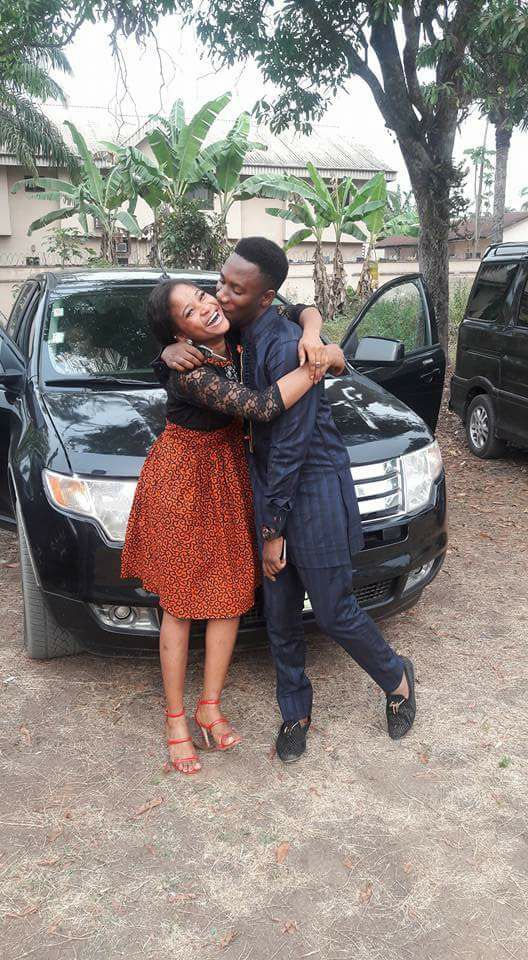 Sharing the news on his Facebook, Chukwuka wrote:
Sweetheart, the gift I have given you today does not convey my love for you even one third of what it is there in my heart. This was just a small token to show you my love for you. Happy Birthday, ones more.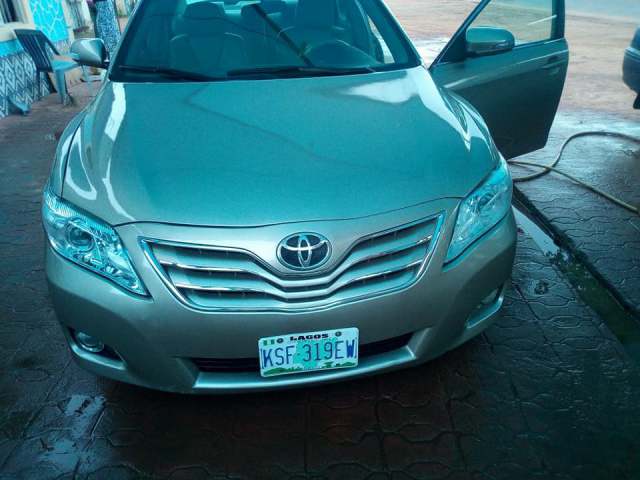 How lovely!