The woman shared her story on break_or_makeup where she told stunned readers about her gate man.

According to her, she has been alone for a while because her husband has been away for some weeks. This has left her in the same house alone with the gate.

She revealed that for a while she has been having a very strong urge to sleep with her gate man but has been holding back.

Below is how she told the story: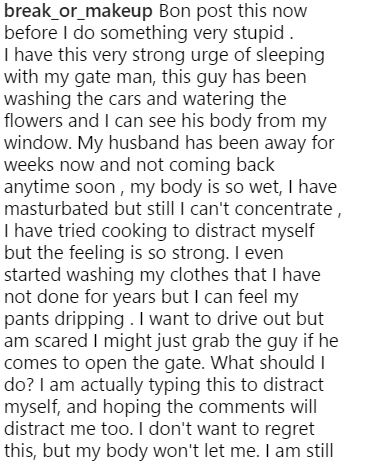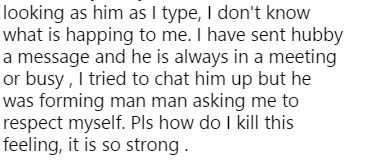 After reading her story, many social media readers attacked the married woman for even daring to consider committing an act so abominable.

Others adviced her to leave the house for a long time till her man returns or even sack the gate man to save her marriage.