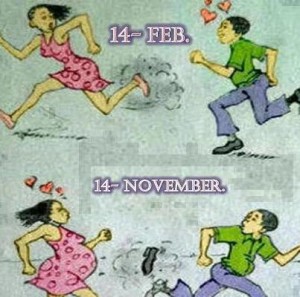 Valentineâ€s day is a special day when lovers celebrate their love….while married couples rekindle their love in a romantic way. On February 14, the man is busy chasing the girl and on Nov 14, exactly 9 months after the reverse is the case…..
Na so life be oo.
Happy valentine in advance friends…
Don't Forget To Share.