This will cause some heads to roll!!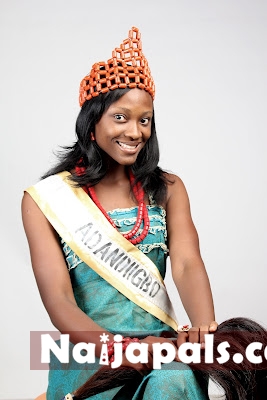 Now, take note of the following, dear friend:
1. Forget Authority: If you were marrying a Yoruba woman, she would have come to your house with her mother's voice ringing in her ears that a husband's house is a place where life's lessons are learnt. It's a different story for the Igbo woman. She comes from a long line of 'unruly' people who traditionally have no concept of a central authority figure. Prepare to be stared down eyeball to eyeball in an argument. Prepare to be laughed at when you attempt to assert yourself as the 'man of the house.' When she's done laughing, she'll measure you, up and down with her left, and sneer: 'Hian! See this one o; who do you think you're talking to?' She'll clap and shake her head, then she'll add something in Igbo and then saunter away, wriggling her backside. It isn't for nothing that the legendary Aba Womens' Riot happened in…ABA.
2. Prepare to be Called Names: No, I am not referring to endearing (more like puke-inducing, actually) names like Baby, Darling, or Nkem. I'm talking about names that qualify your lineage and ethnicity in terms that are not exactly complimentary. If you are Yoruba, you and your people will be Ndi ofe mmanu (something about too much oil in your soup and fried things in your life); If you are a Northerner, you and your people will be Ndi beribe (something about possessing a mumu gene). Find solace in the fact that if you are truly Yoruba, you 'know' that Igbo people use kick to wake their mothers up from the mat in the morning.
3. Say Goodbye to your Waistline: Your waistline will increase in proportion to the years you spend with an Igbo woman who knows the well-beaten path to her mother's kitchen. Gone are your days of adding stew to ewedu and okro, or eating egusi soup that was blended with tomatoes. Tufiakwa! The introduction of Ofe Akwu, Nsala, Oha, Onugbu, Ofe Owerri and Oporoko will ensure that when you sit, you fill up the chair. That's what is called a man, a DIMGBA! Not one that looks like something some hungry wind blew in. When the husband of an Igbo woman stands, people must see that a man is standing. Size matters. Don't be deceived by the looks of people like Ebuka Obi-Uchendu and that six-pack nonsense; he's not a proper Igbo man. Look more at people like his elder brother Ugo or imagine Noble Igwe a few years after marriage; now, those are real Igbo men! Size matters to an Igbo woman.
4. Be Aware of the Oriaku Syndrome: You have not heard of the Oriaku Syndrome? Don't worry, I will tell you. You see, when you marry an Igbo woman, you work for her. Your glory comes from seeing her shine. When she steps out, people must SEE your money on her body. If your wife looks like the dried fish she uses in cooking your soup, you are not a man! If she's dressed like something that was sent to Lagos along with discarded wares, you have failed in your duties! The Oriaku Syndrome posits that your wife is the chopper of your money, simple. Don't take this to mean that you are her provider and therefore she isn't independent. When the Igbo man was planting yam, the Igbo woman was planting and harvesting cocoyam, and as every Igbo household can testify, the cocoyam is more useful than yam. Yam is only the king crop because the Igbo society, like others, is phallocentric. Don't get it twisted.
5. Beware of the Illuminati: Do not marry any Igbo woman that is the first daughter of her father. All first daughters in Igboland are members of the real Illuminati. They sometimes call it by another name: Umuada. They are the most powerful group in Igboland and can do and undo. No one uses small spoon to measure their food. If you marry one and misbehave and she reports you, you are doomed. Even when you don't marry one, you are still doomed if your wife ever reports you to them. They may decide that all the first daughters from her village will come and live in your house for a month. You may wish to consider suicide if that ever happens to you. It is the Igbo woman who has forgotten the path to her father's house that suffers in a man's house when she has the Umuada waiting.
6. The Catholic Church Intervention: When an Igbo woman is tired of you and your nonsense, she'll simply pack her bag and return to her father's house. If you do not run after her and collect your bride price back from her father, whatever child she bears anywhere she goes will bear your name. Yes, I'm serious. This is why there are no bastards in Igboland. But thank God for the Catholic Church, this doesn't happen often. The average Igbo woman is Catholic and the Catholic Church has issues with divorce. Be smart: if you're going to marry an Igbo woman, marry one who is a Catholic; it reduces her chances of leaving you by about 50%.
You may wish to ask why none of the above is often the case when an Igbo woman marries an Igbo man… well, I don't know. Perhaps the Igbo man knows how to be 'oga' over the Igbo woman and has refused to share the secret with aliens.
Anyways, is your couch free for the night? Surely there's no way I'm going home to that woman tonight after all this…