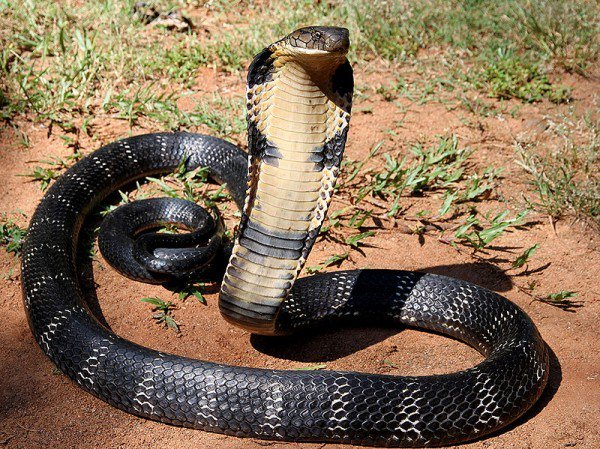 After one month of acute shortage of Anti-Snake Venom (ASV), resulting into massive snakebite deaths across Nigeria, 5,000 vials of the ASV have arrived into the country.
The ASV drugs, which arrived at the weekend, included EchiTAB G for the treatment of bites from carpet vipers, and EchiTAB Plus for venom from carpet viper, Puff Adder and Black Cobra.
EchiTAB G is produced by Micropharm Ltd, United Kingdom, while EchiTAB Plus is produced at Instituto Clodomiro Picado, University of Costa Rica.
The last tranche of the drug, supplied in August, was used up in September, throwing the treatment centres into chaos as victims massed in, following a sharp rise in snakebites occasioned by the on-going harvest season.
But Dr. Nandul Durfa, Managing Director, EchiTAB Study Group (ESG), Representatives of the two foreign outfits manufacturing the drug, in Nigeria, told the News Agency of Nigeria (NAN) on Tuesday that the ASV crisis was over.
" We received 3,000 ASV vials from Costa Rica and 2,000 vials from United Kingdom at the weekend; the acute shortage that culminated into massive deaths was unfortunate, but it is now over," Durfa said.
Durfa, who had attributed the acute scarcity to "late placement of order by ESG", said that 10,000 additional ASV vials would soon be received to stabilise supply and guard against future ASV crisis.
He said that the ASV was being shared to snake treatment centres with 700 vials already sent to Kaltungo General Hospital, Gombe, while Zamko Comprehensive Health Centre in Langtang, Plateau State, had received 500 vials.
More than 250 victims of snakebite died in the two centres within three weeks, at the peak of the acute shortage of the ASV last month.
According to Durfa, 500 vials have also been sent to St. Theresa Snake Treatment Centre in Makurdi, Benue State, while consignments to be sent to Taraba, Borno and Adamawa States were being packaged "based on respective demands''.
He added that the ESG had also donated 50 and 30 vials to Kaltungo and Zamko centres respectively, for patients too poor to afford the little token charged by the centres to cover transport costs.
The medic explained that the ESG had had "very useful'' discussions with the Federal Ministry of Health on measures to ensure the constant availability of ASV so as to minimise deaths from snakebites.
"We have agreed to pool resources together to order for bulk production; we believe this will make the product readily available and cheaper," he said.
According to him, the ultimate target is to domesticate the production of the drug.
"In 2006, we submitted a proposal of N2 billion to facilitate local production of ASV which was approved by then President Olusegun Obasanjo, but nothing came out of it.
Currently, we take the live snakes to Liverpool School of Tropical Hygiene in the UK, where the venom is removed and taken to the centres to produce the ASV.
The two companies have agreed to transfer the ASV production technology to Nigeria; we should take full advantage of that kindness.
Following the massive effect of the recent scarcity, we resumed fresh discussions with government toward domesticating its production. We have also contacted stakeholders and philanthropists to collaborate on a Public-Private-Partnership arrangement to that," he said.