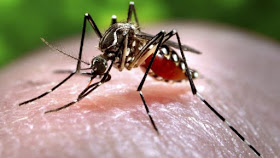 A new study conducted by scientists at the Nigeria Institute of Medical Research, Yaba, Lagos, has revealed that mosquitoes in 18 states have developed resistance to insecticide nets.
The outcome of the study, which was presented in NIMR on Tuesday, identified mosquito resistance to insecticides as a major threat to the eradication of malaria in Nigeria by 2030.
The lead researcher and the Deputy Director & Head, Public Health Department, NIMR, Dr. Sam Awolola, said insecticide resistance were detected in Jigawa, Katsina, Kebbi, Sokoto, Zamfara, Benue, Kwara, Nasarawa, Niger, Plateau, Anambra, Enugu, Rivers, Lagos, Ogun, Ondo, Osun and Oyo states. Such a serious matter.