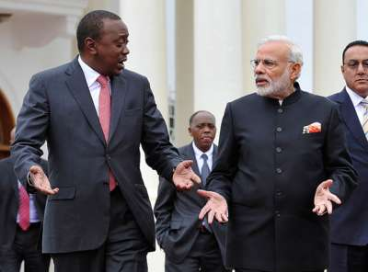 India's Prime Minister Narendra Modi has announced plans to finance a cancer hospital in Kenya.
Speaking during a joint press conference with Kenya's President Uhuru Kenyatta yesterday, Mr Modi said the plans would also include supplying medical equipment and medicine to hospitals across Kenya.
"I understand healthcare is a key priority for President Uhuru Kenyatta," he added.
Mr Kenyatta also added that Kenya was working towards building a pharmaceutical manufacturing plant with India's support.