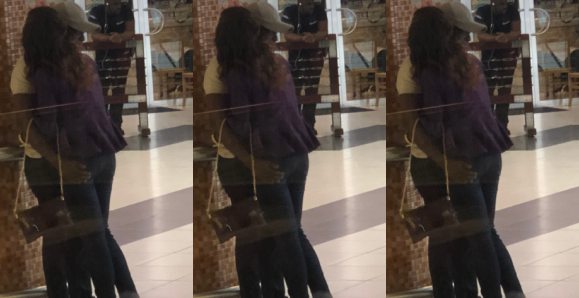 These lovebirds couldn't wait to get a room and decided to display their affections in public in full glare of Ikeja City Mall shoppers and staff.
According to Adegoke Pamilerin who shared the story on twitter, he wrote:
"Shame has finished in this Lagos oooo... What will we not see at ICM??? This guy and a lady have stayed over 30 minutes at the same spot.. They've kissed and done everything possible .. the only thing left is for them to have sex on that spot..."