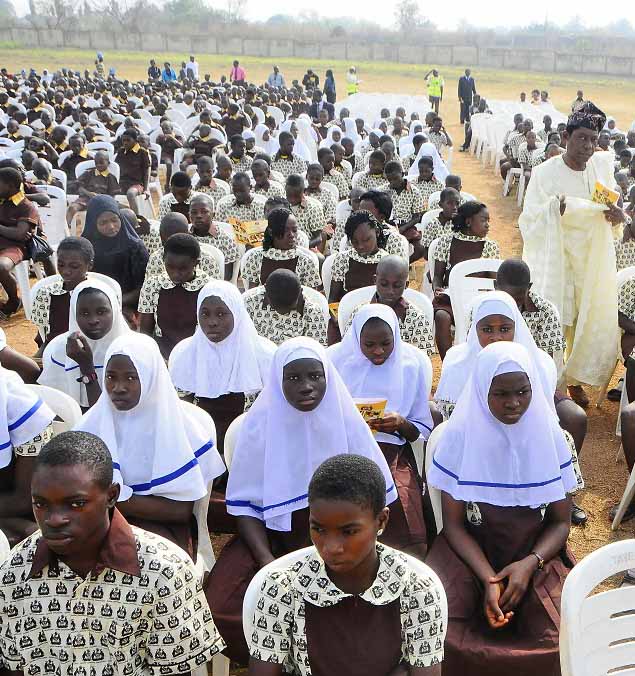 The Muslim Ummah of South West Nigeria, MUSWEN, has warned the Osun State Chapter of the Christian Association of Nigeria, CAN, against challenging the court ruling on the wearing of hijab by female students in the state, saying the body is contending with the "directive of Allah on earth."
Recall that an Osun State High Court had recently ruled that Muslim female students in public primary and secondary schools in the state were free to wear Hijab in their schools.
Delivering judgment in a case filed by the Osun State Muslim Community against the state government, the presiding judge, Justice Jide Falola held that wearing Hijab was part of the fundamental rights of Muslims' female pupils.

But reacting to the court ruling, the Executive Secretary of MUSWEN, Prof Dawud O.S.Noibi while speaking with reporters in Oshogbo advice CAN to either accept the court pronouncement or seek redress.
Niobi maintained that the court ruling does not compel all Muslim students to wear hijab, adding that "resort to self help will ultimately help nobody."
He said, "Our Advice to CAN in Osun State in view of the foregoing, is to deeply consider the advice which one of the most respected Christian leaders in Nigeria, John Cardinal Onaiyekan, the Catholic Archbishop of Abuja, offered at a recent round-table on Law and Religion.
"His Grace said the nation should adopt the policy that no law should prohibit what religion prescribes or require citizens to do what religion prohibits.

"The Osun State chapter of CAN should learn a lesson from this advice. Besides, on purely moral grounds, one may ask: how does a Muslim girl's wearing of hijab offend a Christian? Moreover, the court ruling does not compel all Muslim students to wear hijab. It is left entirely to the choice of the individual student who wishes to obey the order coming from her Creator.
"The CAN leadership must be told that what they are doing in this case is challenging the directive of Allah. Do they really feel comfortable preventing people from doing the Will of God on earth as it is done in heaven? If, however, CAN still feels strongly about the judgement, let them follow the commendable example of the Muslims of Lagos State by following the path of law."