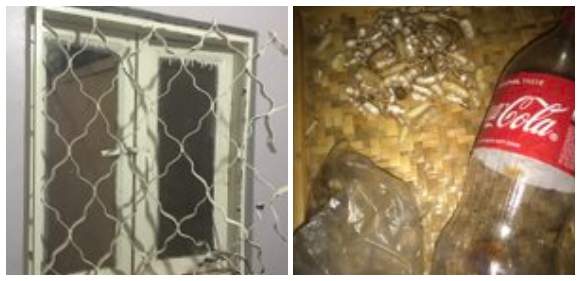 A Twitter user identified as Kinyera R. Jordan (@I_R_Jordo), has taken to the social networking platform to reveal how shocked he was after returning home to find out that his house had been burgled by thieves
The man revealed that the thieves who not only made away with his belongings including his laptops, television, and tablets, they also found time to eat his groundnut and drink his soft drink.
He posted some photos from the scene of the incident and wrote:
"So...I came back home yesterday and found my house had been broken into.
"The thugs made off with my TVs, laptops and tablets...but what irked me the most is that they also drunk my soda and ate my G.nuts."