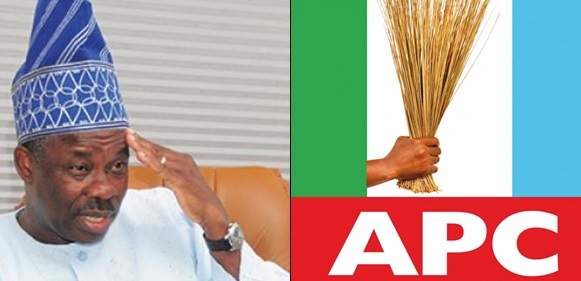 Ogun State governor, Senator Ibikunle Amosun, has vowed to abandon the All Progressives Congress, APC for an undisclosed party.
The governor said if the National Working Committee (NWC) of the party refuses to uphold the candidacy of his 'anointed governorship candidate', Abdul-Kabir Adekunle Akinlade, he will dump APC.
The Ogun State Governor made this known during a meeting with some party leaders and his loyalists across the 20 local government areas of the state held at his private residence in Ibara GRA, Abeokuta.
And the decision was taken after some selected Governors met with President Muhammadu Buhari to get his involvement in the antagonistic primaries in the states.
Although, he did not disclose the party he may join, he made it clear that he would never defect to the Peoples Democratic Party (PDP).
The party chieftain said that Amosun informed them that "rather than the NWC iron out the issue of the governorship, he (Amosun) was asked to share the national and state assemblies tickets with certain group of individuals, who, according to him, did not participate in both the governorship and legislative primaries."
"The governor berated those he termed 'Abujaconnection APC, for standing rules of the primary election on its head and produced Abiodun as the party's candidate instead of Akinlade, who emerged through a direct primary."
Amosun "made it clear that he could not work with Abiodun, who he said lacked the wherewithal to win a senatorial district, let alone the whole of Ogun State, insisting he would rather bid APC goodbye rather than accept his candidacy."