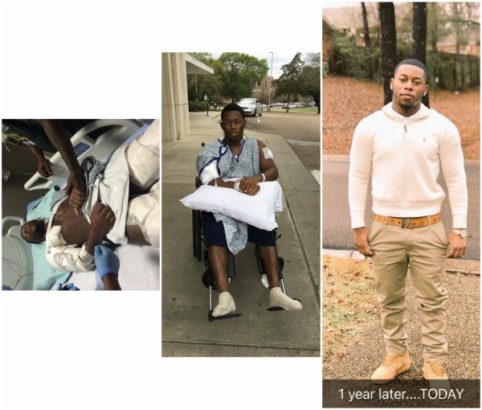 A Twitter user @H0tboydee, who survived 22 gunshots and further served a 4 months jail sentence, took to the platform to mark one year of the experience which taught him a deep lesson.

The Twitter who thanked God for sparing his life over the 22 gunshots, tweeted;

Lord so many nights I cried myself to see waiting for this day for everything to be over. Today is that day 1 year ago 22 bullets,months of recovery and suffering,4 months incarcerated, but a life time of life lessons. Thank you LORD all praise and glory be to you!!


I do have a book about my whole experience & journey I wrote while I was locked up.. So my book will be published in the near future.