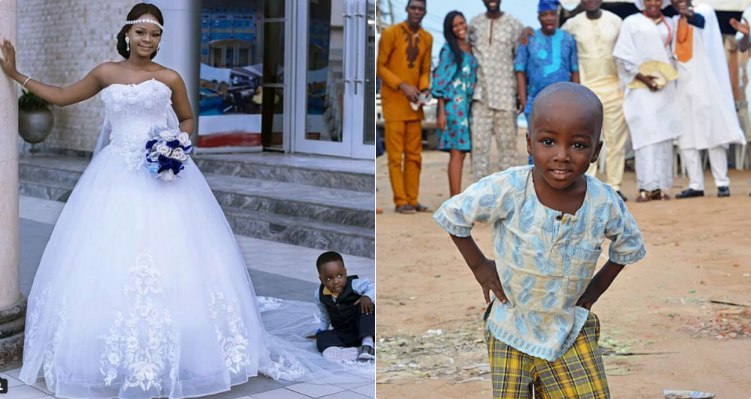 Little things might not always start big, but with time they get bigger. So, get in here, readers. Someone's well on his way to stardom and he is none other than our little Oluwatobiloba.
Remember the little boy who innocently photobombed a wedding photo shoot last year? Yes, he has landed a mega modelling contract with famous ex-bread seller, Olajumoke.
It is just fair to say that the paths they are treading to fame has been nothing short of phenomenal and now they would be working even together. So we have put together some of the beautiful pictures from their first photoshoot days ago..
Check them out below...