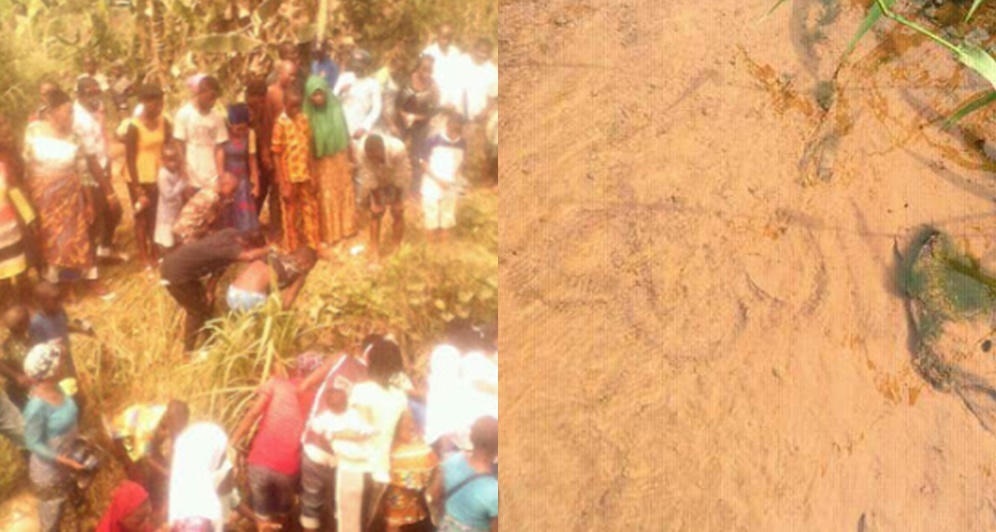 A Nigerian man identified as Isa Ahmed claimed that Allah's name appeared in a flowing river at Abule Iroko beside a celestial church in Ogun State.
Isa Ahmed took to his Facebook page to share pictures and wrote;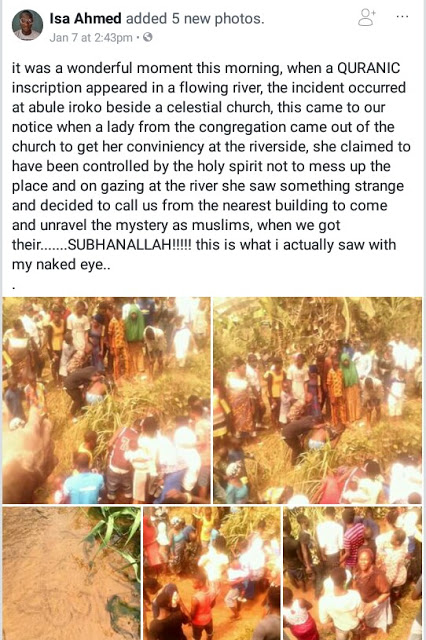 "It was a wonderful moment this morning, when a QURANIC inscription appeared in a flowing river, the incident occurred at abule iroko beside a celestial church, this came to our notice when a lady from the congregation came out of the church to get her conviniency at the riverside, she claimed to have been controlled by the holy spirit not to mess up the place and on gazing at the river she saw something strange and decided to call us from the nearest building to come and unravel the mystery as muslims, when we got their.......SUBHANALLAH!!!!! this is what i actually saw with my naked eye."
See more pictures below;