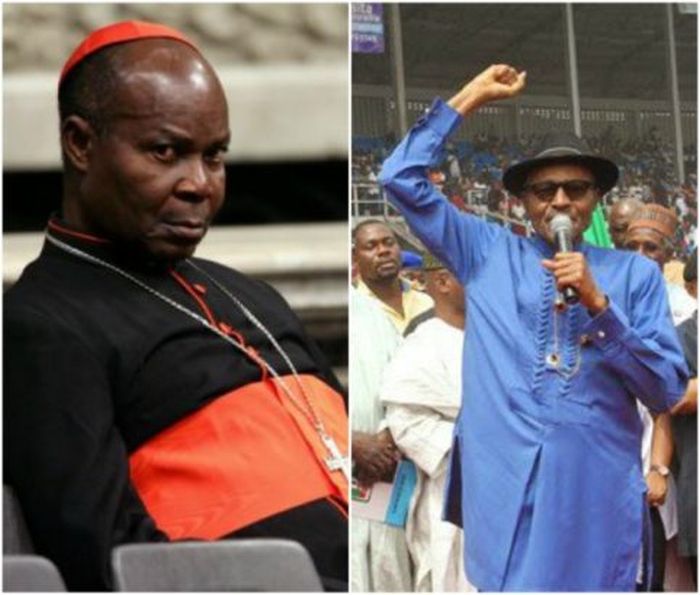 Cardinal Anthony Okojie, the Archbishop of Catholic archdiocese of Lagos, has blasted President Buhari over claims that the president is set to run for presidency again.
Okojie made his opinion about this known in an interview with The New Telegraph.
According to the Archbishop;
What has he done in the years he had been in the saddle? He has performed woefully; that's the verdict of Nigerians. Let the president respect himself and retire quietly.
Coming out to talk of 2019 is insulting not only to those who voted him to power but to all Nigerians. There are so many problems confronting the people and he should be thinking of what to do about them. For second term, he must be a joker. That is all I can say for now because I don't want to dignify them with a lengthy statement. It is not worth it.