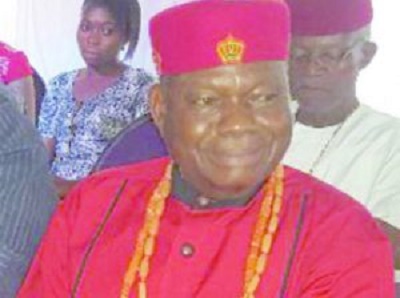 Before the flag-off of the payments of pensions to the retired Biafra war-affected police officers yesterday in Enugu, the President of the Association of Retired War-Affected Police Officers from South-East and South-South states, Mr Matthew Udeh, spoke to a select group of journalists on the many years of struggles that led to the development, CHIDI NNADI was there
us know you and why you are here today?
I am Barrister Matthew Udeh, I am a practicing lawyer. I was a police officer of the rank of Assistant Superintendent before the war ended. We happened to have served in Biafra during the war and at the end of the war, some police and military officers who served in Biafra were dismissed because of their involvement in the civil war. We felt that was unfair because other federal civil servants and public servants who also served in Biafra were re-absorbed and so from 1970, we started agitating for justice and we agitated through the various heads of state after the war until Obasanjo came in as civilian president on May 29, 2000 and he granted us amnesty and retired us.
It was announced over the radio and television, but the normal thing is when you are retired, you are given letter of retirement, but that was not possible and so we organised ourselves and formed the Association of Retired War-Affected Police Officers from South-East and South-South states. And then we started agitating again to be given letters of retirement as proof that we have been retired; it required delegations, petitions to the various authorities; then in 2004, four years after the retirement, we were given letters of retirement by the Police Service Commission. We now started agitating again to be paid retirement benefits which Obasanjo approved; in his approval, he said that the retirement should take effect from May 29, 2000 and our retirement benefits to be calculated from that day.
The Police Pension Board that pays us gratuities and pensions observing the general order and financial instructions paid our retirement benefits on the provisions of these and therefore pegged us as having been retired on the February 1, 1971 contrary to the amnesty provision and letters issued to us by the Police Service Commission. And so we started agitating again from 2010 when these payments were made and, of course, by the application of those general orders and financial instructions, several of us were disqualified from earning pension because under the rule, if you served under 10 years before retirement, you are not entitled to pension.
So, over 500 persons were disqualified and even those who were pensionable were getting peanuts as monthly pensions because they were based on the number of years they served and predicated on the salary scale of 1971. So, we resumed the agitation, this time we applied to President Jonathan who was president then in 2014 and he instructed the Pension Transitional Arrangement Directorate that took over the Police Pensions to pay us according to the provisions of the amnesty and they verified us, about 450 persons, but were dragging their feet; so this lingered for six years until Sharon Ikeazor was appointed the Executive Secretary of PTAD that was on 5th of October 2016 and since the effect of her appointment was felt because she gave us audience, 34 days after taking office, on the 9th of November, 2016, she listened to us.
We faced a board of panel which is about 12 or more people and in the end, she said we have identified your problem and the issue is to determine what should be your date of retirement, whether it is February 1971 or 29th May, 2000. She said to us, 'we assure you we are going to sort out this issue expeditiously and get back to you,' that was on 9th November 2016. To our greatest surprise, three weeks later, when we bought the Nation Newspaper, we saw she gave a press conference that President Buhari has given approval for the payment of this benefit.
Three weeks after we met her and her coming today is to kick-start these payments. We will listen to her and know what she will tell us. But already from the reports I'm receiving from our people, bank alerts are alerting those who have not been on pension, that they are now being paid arrears of pension from 2000 to this month. So, we will hear her and know when the payments of gratuity will follow. That is the message she is coming to deliver. As an association of retired police officers, which we formed in the year 2000 after this announcement, we consider that her performance is such that we shall bestow a merit award on her during this visit and the process, you are here, you will watch how we do it.
So, we are very pleased to be here, who you are seeing here are retirees of South-East and South-South Nigeria, but we have a chairman for each state who is administering our people and I as their president co-ordinate.
So some of you have been collecting this pension?
Yes, those who served over 10 years were collecting pension, but there are over 500 who served for less than that period. Those periods, by virtue of this interpretation, they are all deemed to have served for 35 years because that's the spirit of the amnesty, to compensate, to re-incorporate; that was the intention, the spirit of the amnesty.