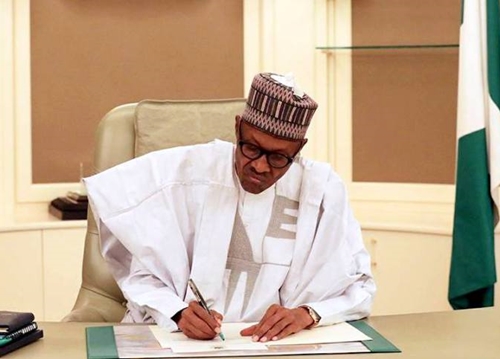 President Muhammadu Buhari on Tuesday, sent the 2018-2020 Medium Term Expenditure Framework (MTEF) and Fiscal Strategy Paper (FSP) to the House of Representatives, with three months to the end of the financial year.
Buhari in the letter written on October 9 explained that the MTEF and FSP documents were prepared in response to the global economic uncertainty and the fiscal challenge facing the country.
"Pursuant to provisions of the Financial Responsibility Act, 2007, the preparation towards the submission of the 2028 budget to the National Assembly is progressing well.
"The MTEF and FSP were prepared against the backdrop of a generally adverse global economic uncertainty; as well as fiscal challenges and recovery in the domestic economy to ensure that planned spending is set at prudent and sustainable levels and is consistent with governments overall developmental objectives and inclusive growth," the president stated.