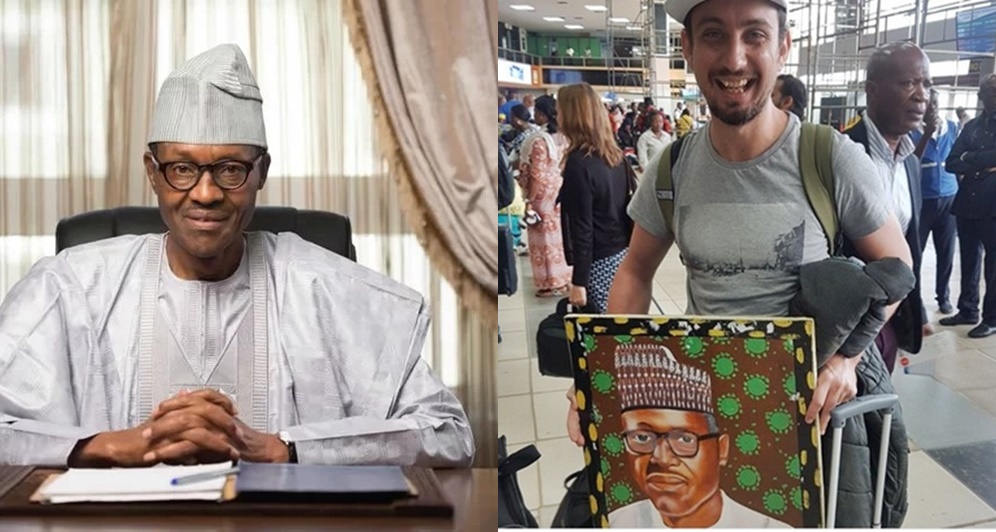 A foreigner was spotted at the Murtala Mohammed International Airport in Lagos traveling back to his country with the portrait of the nation's No.1 citizen.
According to him, He likes President Buhari and he is taking the President's portrait to his country.
A Nigerian Twitter user, Aminu Kabir (@dinarsnr) took to his Twitter page to share the picture.
According to Aminu who spotted him at the airport, the white man said that he likes President Buhari and that he is taking him to his country.
He wrote;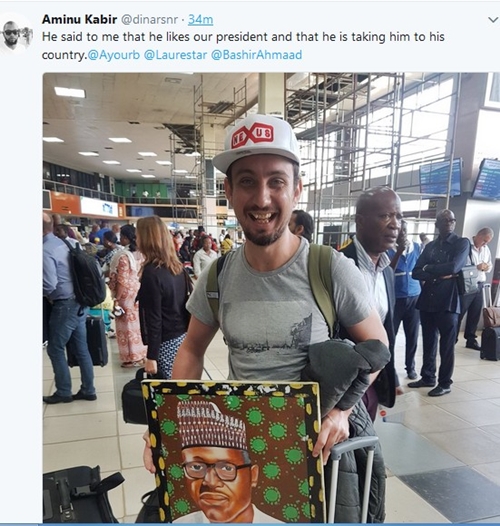 He said to me that he likes our president and that he is taking him to his country @Ayourb @Laurestar @BashirAhmaad