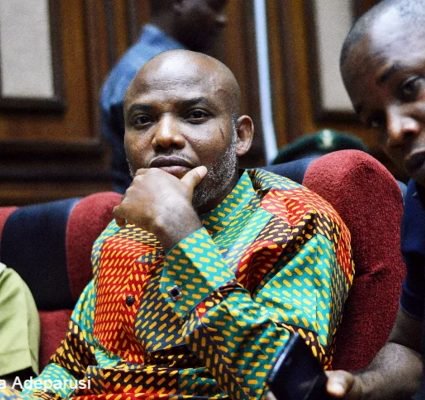 A pro-Biafrra group, under the aegis of Biafran Reformation Movement (BRM) on Monday accused the leader of the Indigenous People of Biafra (IPOB), Nnamdi Kanu of taking actions inimical to the overall interest of Ndigbo.
Leader of the group, Mr. Ndubuisi Igwekani, who addressed journalists in Enugu said Kanu's call for the boycott of Anambra election was ill-conceived.
Igwekani insisted that the forthcoming election must hold as anything on the contrary would lead to the imposition of State of emergency on the State.
He averred that anybody that said election would not take place in Anambra State was making a mistake, warning that if the election fails to hold, the enemy would impose a leader on the people because there would not be any vacuum.
"Anybody that says there won't be election is making mistake. There must be election in Anambra State.
"If we stop the election, our enemy will impose state of emergency here and thereby bring another enemy to rule us.
"So, it is not in Igbo interest for anybody to say that there won't be election. Kanu and those proposing this are making us to see them as enemies of Ndigbo. If a northerner should be imposed on Anambra people, it will take us 20 years back."
While speaking on the quit notice on Igbos, the group warned that "if anything happens to any of our people in the North, we shall hold Shettima responsible. No matter where he goes to hide, we shall get him.
"We are, therefore, calling on the Federal Government and the International community not to take it as empty threat. Efforts should be made to protect our people because if anything happens on the contrary, we don't guarantee what will be the retaliatory effect here."