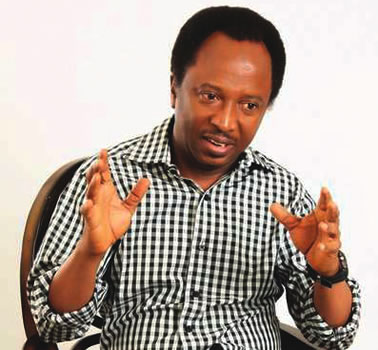 The lawmaker representing Kaduna Central Senatorial District, Senator Shehu Sani, on Friday, faulted Governor of Kaduna State, Mallam Nasir el-Rufai, over his comment that Nigeria's founding fathers failed to build a united country.
Sani was reacting to a video of el-Rufai in which the governor criticised the late Sadauna of Sokoto and former Premier of the defunct Northern Region, Ahmadu Bello; the late former Premier of the defunct Western Region, Chief Obafemi Awolowo; and the first Executive President of Nigeria, Dr. Nnamdi Azikiwe, in a Facebook post on Friday.
The lawmaker, however, could not provide details on where and when el-Rufai made the speech when contacted by Saturday PUNCH.
In the video, which was sent to Saturday PUNCH, el-Rufai said, "Our founding fathers maintained the regions; maintained the divisions because it benefitted them politically. I know it is not politically correct to say that Ahmadu Bello, (Nnamdi) Azikiwe and (Obafemi) Awolowo did something wrong, but they did. They did not work hard enough to build a nation; they maintained what they found and they benefitted politically from it."
Sani, in the Facebook post, however dissociated himself and the people of Kaduna-Central from el-Rufai's criticism of Bello.
The post read, "On behalf of myself and the good people of Kaduna-Central, the very district where the late Sardauna of Sokoto and the Premier of Northern Nigeria lived, served and was cruelly murdered by mutinous soldiers, I wish to unreservedly disassociate the good people of Kaduna-Central from any demeaning utterances or denigrating innuendos by any person or group of persons against the Sardauna or any of the founding fathers of Nigeria.
"Sir Ahmadu Bello lived for his people and was murdered for his people and his principles; and we appreciate his exceptional, outstanding service and sacrifice to the North and to Nigeria.
"We equally also wholeheartedly appreciate the sacrifice and service of late Chief Obafemi Awolowo and late Owelle of Onitcha, Dr. Nnamdi Azikiwe. They fought for our freedom and laid the foundation for our nationhood. Kaduna City, Kaduna-Central and I believe the entire people of Kaduna State, the North and Nigeria remain ever grateful."