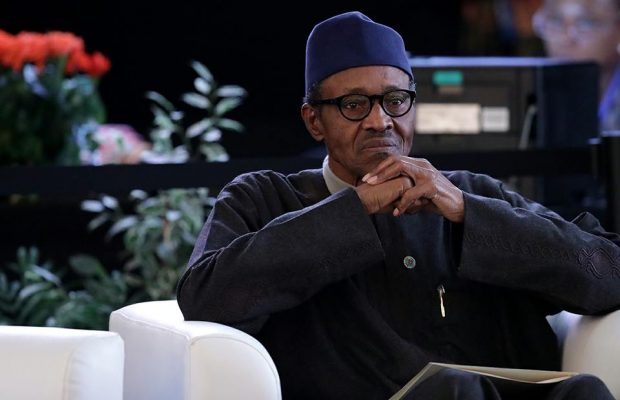 Personal Assistant to President Muhammadu Buhari on Social Media, Lauretta Onochie, on Sunday accused the political elites in Nigeria of travelling to India and Niger Republic to hire soothsayers and Pastors to pray for the death of Buhari.
In a post on her Facebook page, Onochie claimed that those hired, on seeing that their effort to eliminate Buhari spiritually failed, resorted to attacks on the President.
Onochie, who did not disclose the identities of the politicians and the pastors she claimed were hired, said there must be a reason why the politicians did not want to see Buhari in power.
The Presidential aide alleged that the same reason was why they rigged him out in his first three shots at the Presidency and now they wanted him dead after he got his victory at the 2015 presidential election with the support of the card readers introduced by the Independent National Electoral Commission.
She wrote, "There must be a reason why some members of the political elite in Nigeria do not want to see President Muhammadu Buhari in power. They rigged him out of elections in the past and now that Nigerians overpowered them with the support of the card reader, they want him dead.
"In 2015, when it was obvious the electorates had their eyes set on him, they scammed President Jonathan to postpone the election and to further empty the Nigerian treasury so they could 'buy' more electorates.
"But they knew Nigerians were not ready to be bought so they pocketed the campaign loot.
Those who took part in the scamming of ex- President Jonathan, are being asked to cough up and the junkiest of them all, is cursing and swearing because he is being held accountable.
"Transition was a scam. Financial books were cooked. They tried to cover up their financial wickedness and recklessness against this nation. They hired some school dropouts, products of their 16 years of mis-governance across the nation, to try to disrupt the nation.
"And then they hired red, green, blue, and all shades of media outfits to unleash a coordinated attack on his government. Bravely, he soldiers on.
"They travelled as far as Niger Republic, India, etc. and in vain, they engaged the services of marabouts and soothsayers (mere men), to their own disappointments.
"Pastors and bishops (mere men), whose unholy services were engaged to pray for his death, resorted to attacking him once they have prayed and he did not die."