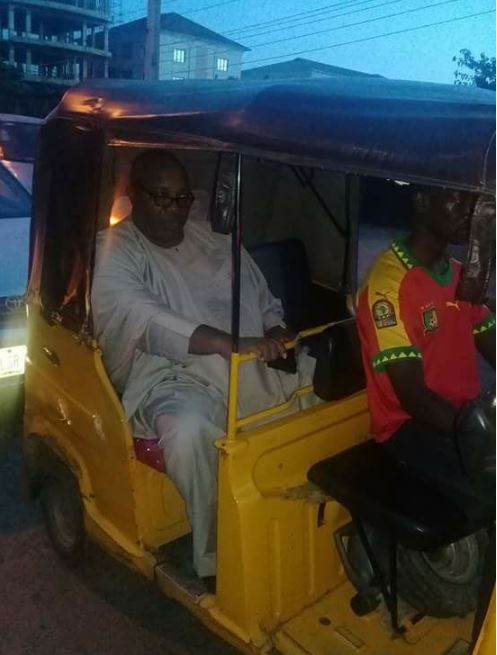 Senior Special Assistant on Public Affairs to former President Goodluck Jonathan, Dr. Doyin Okupe was spotted inside a tricycle popularly
my known as 'Keke Napep' yesterday in Lagos.
According to him, after nearly 2 hours in traffic on Oba Akinjobi Rd, GRA, Ikeja on his way to church, he decided to board the Keke Marwa to ease his journey.
Lagos has historically battled with the problem of overpopulation over ages as the commercial capital of Nigeria officially has a population of 18 million and unofficially 23 million leading to massive congestion.