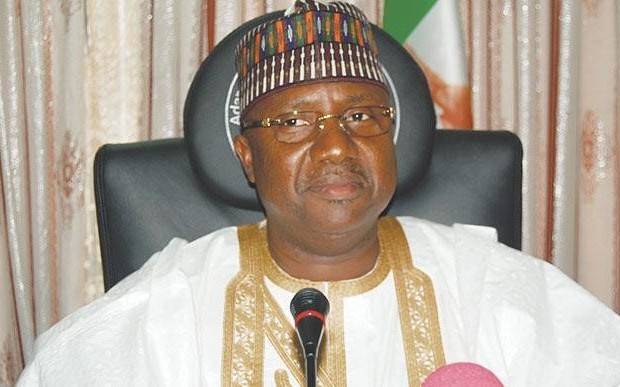 Gov. Muhammadu Jibrilla of Adamawa said on Saturday that the era of allocating fertiliser to politicians was over in the state.
Jibrilla made the declaration in Yola when he launched the 2016 cropping season sales of fertiliser.
"There is no more allocation of fertiliser to politicians in Adamawa; the era of allocation is over, we want real farmers to get the commodity," Jibrilla said.
Jibrilla said that this season fertiliser would be distributed at ward levels.
"We are going to start with the deployments of fertiliser trucks to all the 226 wards in the state.
"We have subsidised the commodity by N1, 500, so a bag will now sell at N5,500," Jibrilla said.
The governor noted that his administration would supply other farm inputs alongside 10 tractors per each of the 21 Local Governments of the state.
He commended local government councils for their effort in purchasing 109 tractors out of which 50 had already arrived.
Earlier in his speech, the State's Commissioner for Agriculture, Alhaji Ahmadu Waziri, said government had ordered 15,000 metric tonnes of fertiliser to be sold directly to farmers at ward levels.
Waziri said that the ministry, which was working with a private firm, Ghas Integrated Limited, had set up a committee to monitor the distribution and sales of the commodity.
Also speaking, the state chairman of All Farmers Association of Nigeria (AFAN), Alhaji Abbo Jiddere, lauded government for the gesture, which he said was a big relief to farmers.
"It seems fertiliser is not going to be a problem this season. We are getting from the state government as well as from the Anchor Borrowers programme supported by the Central Bank of Nigeria (CBN).
Jiddere urged members to make maximum use of the big opportunities provided by the state government. (NAN)