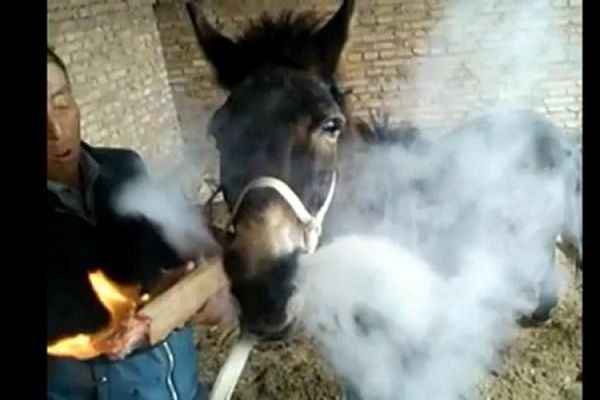 A donkey has caused a stir online after it was spotted smoking a 'cigarette' which was held up to it by its owner.
This donkey which was filmed smoking a giant "cigarette" being held up to its nostril by its owner in China, has set social media on fire.
The animal was seen beside a man holding a giant rolled "cigarette" containing firewood up to one of the donkey's nostrils June 13 in Zhangye, Gansu Province.
The donkey, appearing undisturbed, blows smoke out from its other nostril.
The man said the donkey enjoys smoking and he rolls the cigarettes for the animal to calm it down when it becomes agitated.