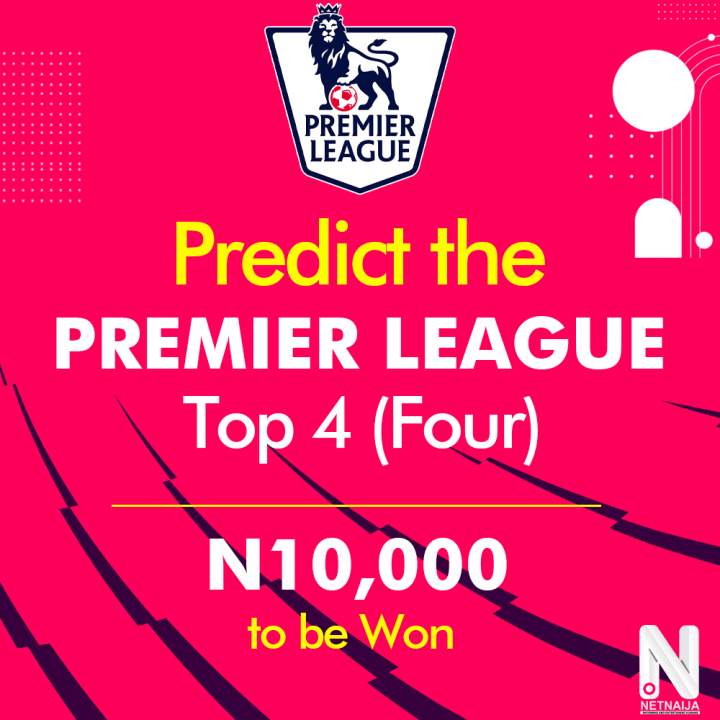 Thanks to everyone who participated in our Premier League prediction giveaway, the 2019/20 season has ended and we have the top four as follows.

1. Liverpool
2. Manchester City
3. Manchester United
4. Chelsea

The first 4 logged-in users to predict this correctly are...
1. Yeshwajoe
2. basit450
3. jhayhova
4. Ommarb2
Please indicate your account details in the comments and your N2,500 winnings will be deposited in your account.
Congratulations.