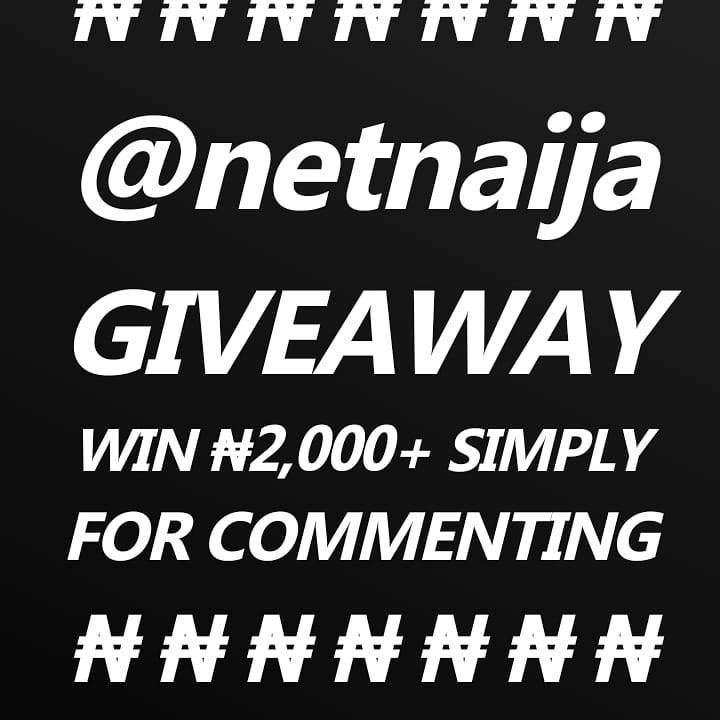 How Will You Like To Win N2,000 or More for Commenting on Instagram?
You don't have to follow your ancestors or look for your village people to like your pictures to win. It's simple.
HOW TO PARTICIPATE
Visit https://www.instagram.com/p/Bo3vTH0A4g9/ or open your Instagram app and locate the photo.
Like the photo. also comment on it tagging at least 3 people.
By 6PM today (Oct 13, 2018) our team will pick 5 comments at random using commentpicker.com and these people will be our winners.
PRIZE
The prize to be won will be calculated thus,
Winnings = (Amount of Likes x 5) + (Amount of Unique Commenters x 5)
i.e if we get 1000 Likes and 1000 Unique Commenters, that will make it,
(1000 x 5) + (1000 x 5) = N10,000
Meaning (with 1k likes and 1k unique commenters) we'll be sending N10,000 to each of the 5 lucky winners.
LIMIT ON WINNINGS
Winnings will be limited to 10,000 (i.e if we run the above calculation and the result is more than 10000, we will disregard the calculation and send N10,000 instead).
In the same vein, if the result of the calculation is less than 2000, we will disregard the calculation and send N2,000 to the five lucky winners.
RULES
There's only 1 rule,
WINNERS MUST BE FOLLOWERS OF OUR OFFICIAL INSTAGRAM PAGE (@netnaija @netnaija @netnaija @netnaija @netnaija). Any winner found not to be a follower will be disqualified.
You can comment as many times as possible to increase your chances.
Good luck