Popular Nigerian author, Chimamanda Ngozi Adichie, has aimed another thinly-veiled dig at the masculine gender, after she said that she "feels sorry for men because they can't have the experience of giving birth."
The well celebrated author, who is known for stirring controversies with her viewpoints, made this known during a recent interview with online entertainment publication, Vulture, where she spoke about how motherhood has affected her writing career.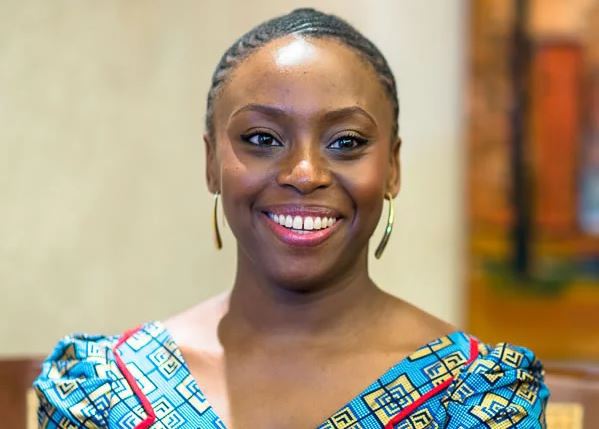 She said becoming a mother opened up "a new emotional plane" that has contributed to her art positively.
She said: "I used to think I wouldn't be a good mother because I was so dedicated to my art,"
"I said to myself, I have nephews and nieces who I adore, and I helped raise them, so those will be my children. That's what I thought for a long time, because I felt that I couldn't be true to both my art and my child.
"Getting older. I like to joke and say that you're ready [to have a child] when your body isn't ready, and when your body is ready, you're not mentally ready.
"I guess you have the best eggs when you're, like, 22, but at 22 you don't even know yourself.
"Then when you're 38 and know yourself, your eggs are not the best quality. Anyway, we'll talk about eggs another time."
"But my baby happened, and it's important to talk honestly about this, because having her changed a lot," she said.
"Having a child gets in the way of writing. It does. You can't own your time the way you used to.
"But the other thing that motherhood does - and I kind of feel sorry for men that they can't have this - is open up a new emotional plane that can feed your art."
Her statement also comes barely less than a month after she set Twitter users against each other after she shared one of her personal views and "at that time," she said she has a problem with men holding doors for women.