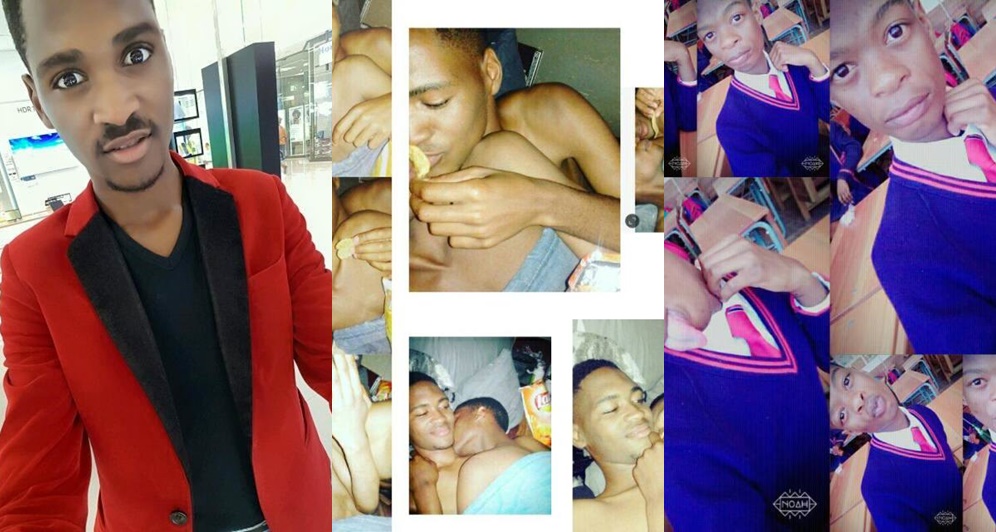 A South African man, Vuyolwethu Vee Sithathu, is happy about his relationship with his teen lover, Owamii Owzaa Mti, who apparently is still in High School.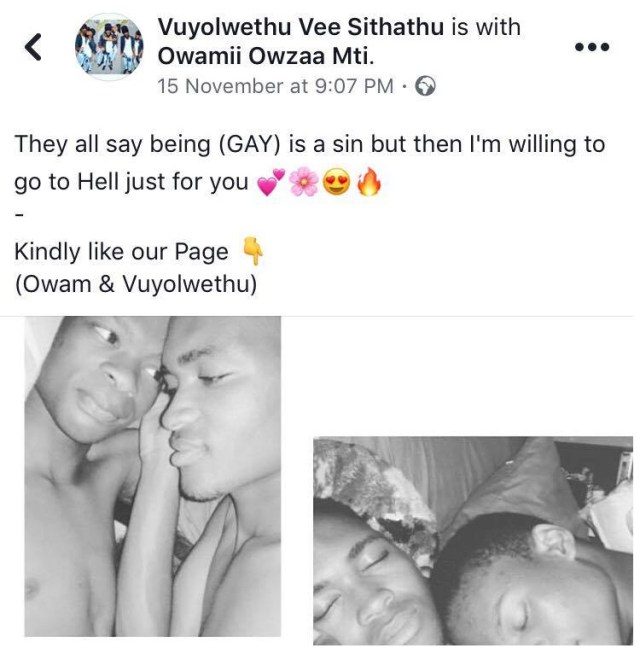 According to Sithathu, he's so in love with his "man", and he know being gay is a sin, but then he's ready to go to any extent, the ends of the earth, even if it's hell fire for his lover.
Sithathu took to Facebook to share pictures of his lover and wrote on one of the pictures;

"They all say being (GAY) is a sin but then I'm willing to go to Hell just for you "