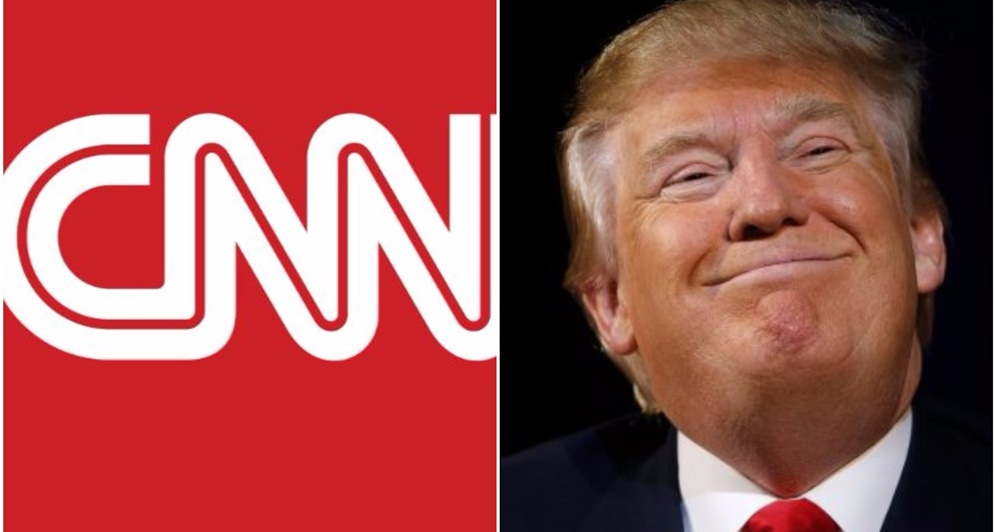 The US president, Donald J. Trump took to social media to slam CNN and praise conservative news media, Fox News, but CNN wasn't here for him.
Trump, through Twitter, stated that CNN is a major source of fake news.
According to him, FOX news is better than the media company.
He wrote;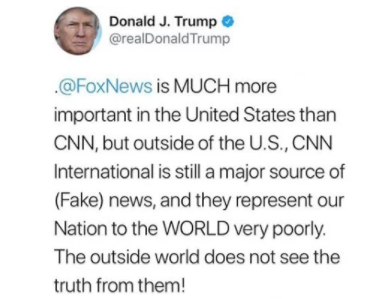 @FoxNews is MUCH more important in the United States than CNN, but outside of the U.S., CNN International is still a major source of (Fake) news, and they represent our Nation to the WORLD very poorly. The outside world does not see the truth from them!
[/i]
CNN replied;