A staff identified as Olisa, has been arrested by the police in Osun State for kidnapping and killing his boss, Tomilade Sunday Aladeniyi who sacked him because he stole some eggs.
The suspect's boss who ran a poultry in the state and employed the services of Olisa, was taken to a forest along Ijebu-Ode road by the suspect and his gang members, where they contacted his family and demanded for a ransom which was paid.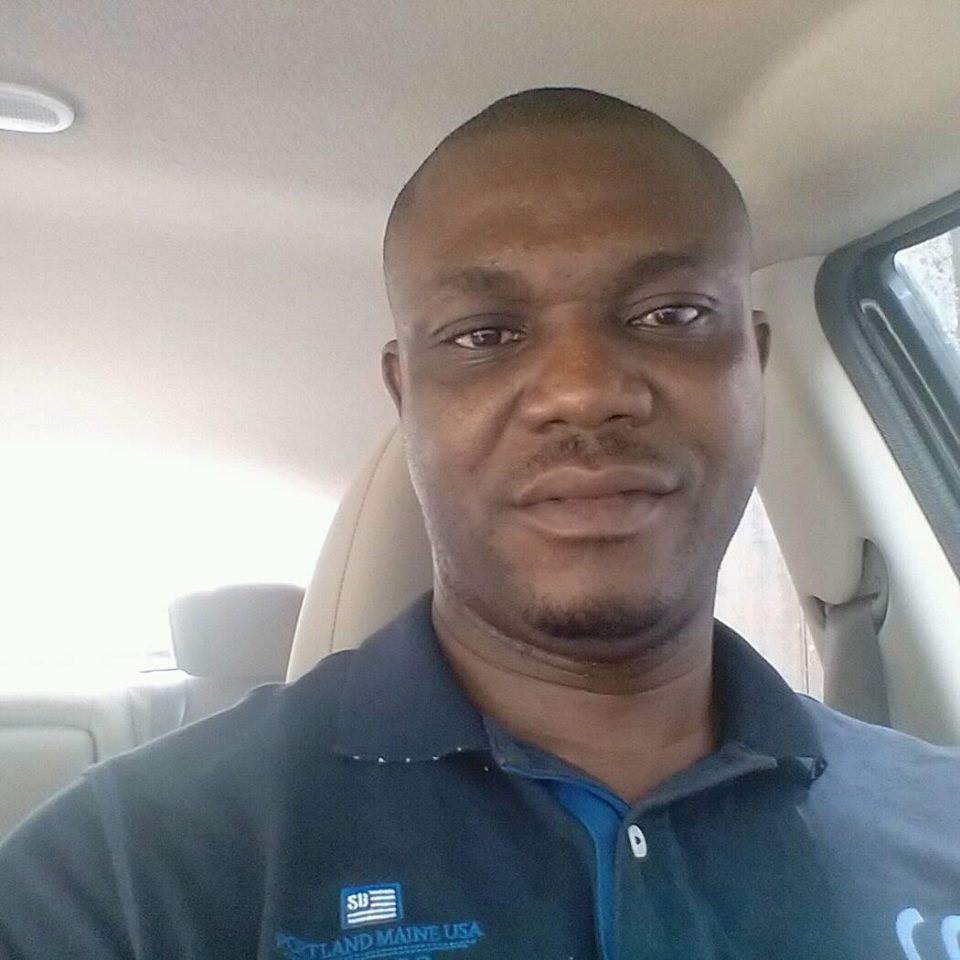 Friends of the suspect Abdullahi Musa, 37, Isah Tambaya , 20, Yuguda Yusuf ,35, Aminu Ahmadu ,24, and Ojo John , 34 who disclosed that they were given N20,000 each out of the money collected from the family as ransom, killed Aladeniyi because they feared he would reveal their identity if they release him.
The staff and his gang members are expected to be arraigned in court after investigation, and it was gathered that the remains of the deceased has been deposited in the morgue. Wife of the deceased who penned down a tribute to her late husband, wrote;
June was the twins birthday.you called me and said I should receive their cakes you sent from Ibadan.i decided not to tell them you sent a cake.but I was surprised at their confidence in you that you will get them birthday cake even when you were not around. I was eager to see how dissapointed they will be the evening before their day. I received their cakes and kept in the neighbour's place but even till morning of their day they were so rest assured that their father is sending their cakes. ola said and I quote "is it not my daddy ?
I trust him so much I can bet with my life he will send us birthday cake even if he doesn't have money I sha know he will send the cake" and when they saw the cake they were so excited but were not surprised and she said mum" didn't I tell you?" they know that you Will do anything to make us happy. My husband oluwatomilade Sunday aladeniyi you were simply the best father.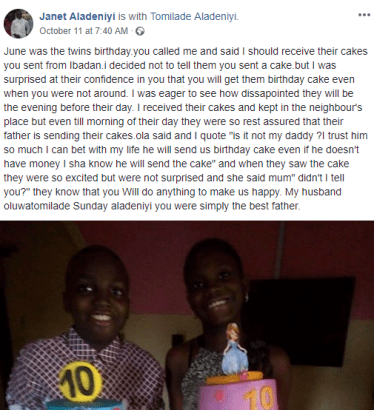 Niece of the deceased who shared a video of the police and the suspects, wrote;
My uncle is a farmer, in his early 40s and a father of 3. He was kidnapped and brutally murdered by his workers. They asked for ransom which was given to them but they still killed him. For what reason? Cos he sacked a staff for stealing his eggs and they ganged up against him