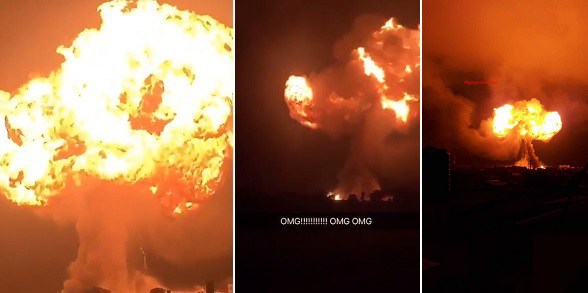 There is currently a huge gas explosion at Atomic Junction, the busy Madina Zongo Junction in Accra Ghana. The explosion occurred around 7:00 pm today, Saturday.
Thousands of students at the University of Ghana are fleeing for their lives following the gas explosion that occurred at the Atomic junction in Accra, few meters away from the school.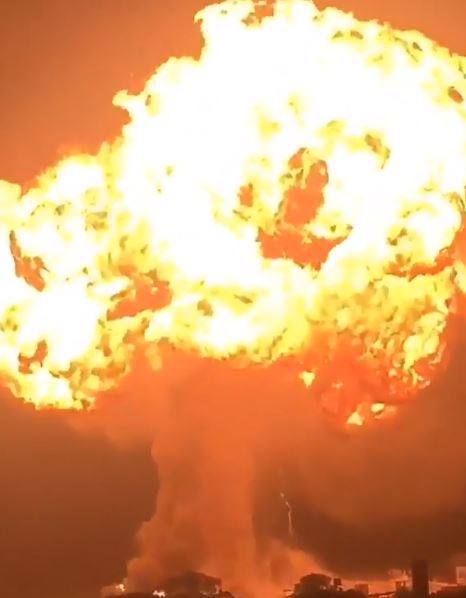 Franklin Badu Jnr, a reporter of Citifmonline, who was on campus before the explosion, said "it shook the roofing of the Pentagon hall where I was."
"There was a huge explosion that shook the Pentagon hall where I was. It appears that the gas flared into the atmosphere and the inferno followed suit. Students numbering thousands are fleeing for their lives."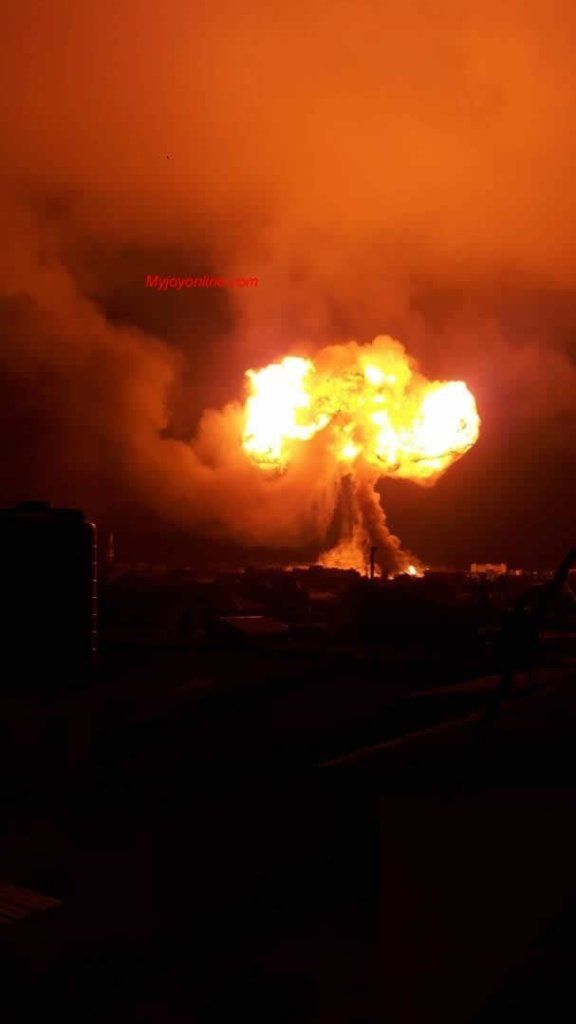 There are two gas stations and two petrol and disease stations around the area.
Citi News' Richard Dela Sky, who is also at Atomic junction where the incident occurred, reported that "it is really terrifying."
"I can hear piercing sound of gas explosion. I can see a lot of fire tenders here trying to put the fire off. The residual gas in the container is burning. I can still hear sounds of explosion. The whole area has been cordoned off by the police. No vehicle is being allowed to the scene," he added.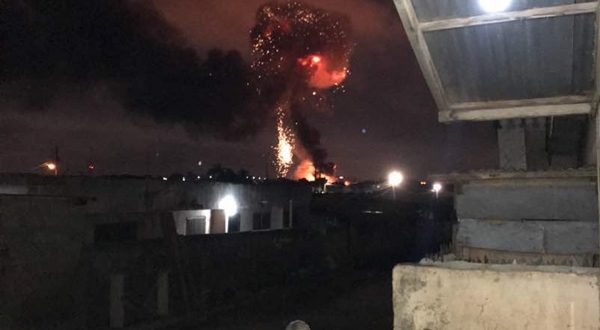 VIDEO BELOW: