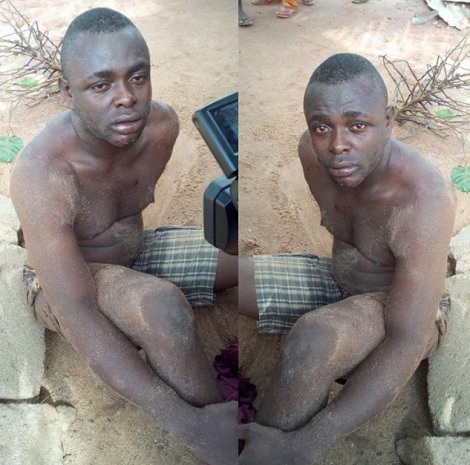 A young man graduate of History from Abia State University, identified only as Uchechukwu had been apprehended after he allegedly molested a 10-year-old girl at Olokoro Village in Umuahia South Local Government Area of Abia State.

According to a report by Punch newspaper, 22-year old suspect, was accused of luring the underaged girl with a promise of a pair of slippers.

While narrating her ordeal to correspondent, the girl said; "Uncle Uchechukwu came to our house when my Daddy went out and took me to his house to give me a new pair of slippers he said he bought for me.
"On getting to the house, he started touching me. He was doing that until some people came and saw us."

Also speaking, the victim's father said it was a group of youths in the village who caught the suspect in the act. "Uchechukwu came to my house on Friday morning to tell me about certain business he needed both of us to execute.
"We scheduled a meeting for 2pm in his workshop where he makes furniture, for further discussions on the said business because I was going to visit a building site that morning.
"But I was still at the site when I received a phone call from one of the boys in the community that Uchechukwu had been caught molesting my daughter."

Uchechukwu explained he took the girl to his house because he wanted to give her a pair of slippers.

When he was asked if he bought the slippers for the girl, he said it belonged to his sister, said be over 18 years old.

He blamed the devil for the act and insisted that he never had any intention of raping the girl since she was still a minor.

It was learnt that the matter was reported to the village head for settlement.