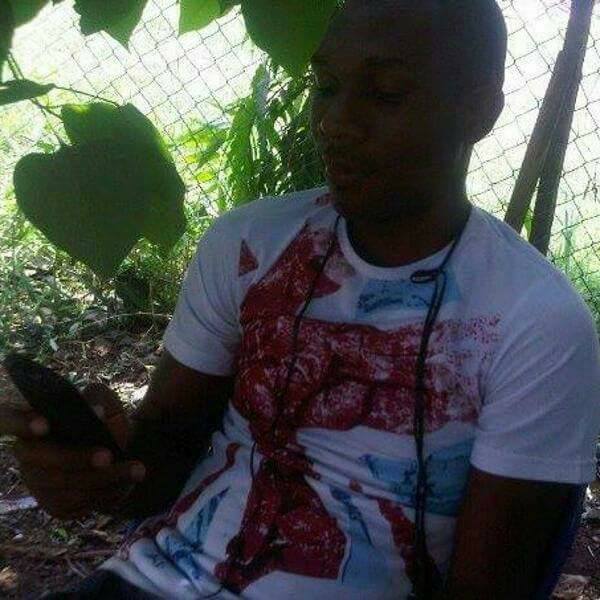 A young man by name, Jackson Olali has been allegeldy shot dead in Yenagoa, Bayelsa.
According to his brother, Michael Olali, the victim was attacked by gunmen suspected to be cultists while heading home from a birthday party held at a popular hotel along Tombia Road, Yenagoa Local Government Area, Bayelsa State.
He died after being shot four times.
The victim was said to be a peace loving man and a graduate of Imo state university IMSU,.who had graduated about ten (10) years ago.
Michael wrote: "PAINFUL EXIT
Sometimes because of the news and pains we feel when loved ones leave us without saying goodbye, it gives us reason to ask God so many questions even when the good book tells us not to question God rather than still give him thanks. But, I wonder if I could thank God in this situation. Your dead came to me as a Dreams. I still can't believe you are done with planet earth.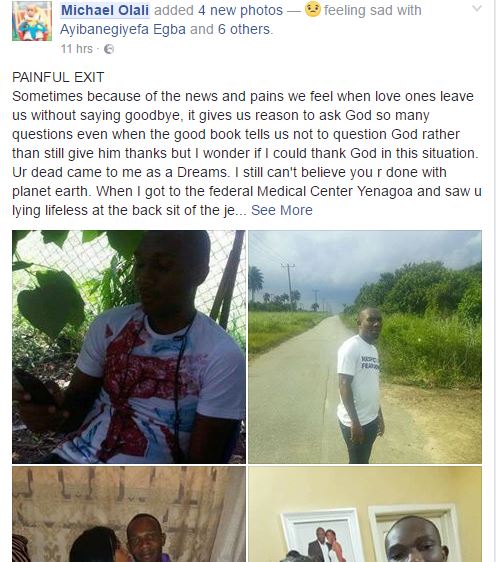 When I got to the federal Medical Center Yenagoa and saw you lying lifeless at the back seat of the jeep, tears could not row down my eyes because I felt I would wake up after dreaming and pray for such not to happen even after I took your corpse to the mortuary and saw the gun shoot that was shot 4 times at you, I still could not believe it.
I had to lie to your Paddy Girl Lucy Olali that you were fine and at the hospital recovering and receiving treatment. God in heaven knows that even if we try and cover the empty space you have created in the family. You will for forever remain dear to my heart as your younger brother. Words can't describe how I feel inside me but I will say boldly to you that we will surely find your killers.

RIP brother"