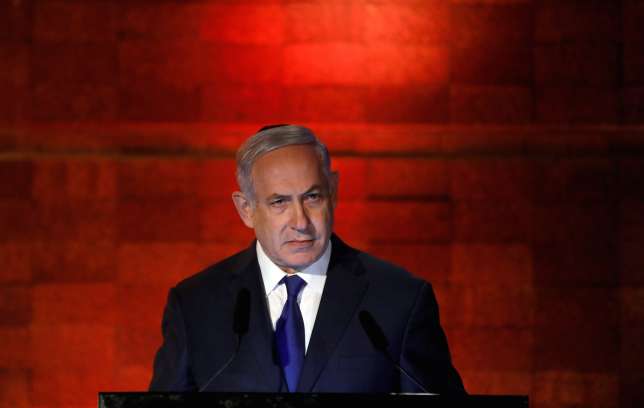 All three major US indices closed lower Monday, dragged down by tech and industrial shares. Meanwhile, crude oil rose on the back of heightening tensions in the Middle East. The benchmark 10-year Treasury yield slipped, but remained close to the key level of 3%.

Here's the scoreboard:

Dow Jones Industrial Average: 24,163.15 −148.04 (-0.61%)

S&P 500: 2,655.57 −14.34 (-0.54%)

AUD/USD: 0.7529 -0.0051 (-0.67%)

ASX 200 SPI futures: 5,947.5 +0.5 (+0.01%) Oil prices rose as tensions between Israel and Iran escalated. Israel is suspected to be behind last night's airstrikes that killed more than a dozen Iranian fighters in northern Syria. On top of that, Israeli Prime Minister Benjamin Netanyahu accused Iran of secretly working on a nuclear weapons program. The 10-year Treasury yield slipped, holding just below 3%. US Commerce Department data showed consumer spending ticked up in March and inflation stayed in line with the Fed's targets. The central bank will announce its latest interest rate decision on Wednesday. Earnings season rolls on. Shares of McDonald's jumped nearly 6% after the fast-food giant beat analyst expectations. Shares of Arconic plunged more than 20% after the lightweight-metals company cut its profit forecast. Sprint sank nearly 14% after announcing a $14.6 billion merger with T-Mobile over the weekend. The selling came on the back of concerns that US regulators won't be kind to the deal.

Here is Tuesday's economic calendar: The Reserve Bank of Australia announces its rate decision. New Zealand reports unemployment numbers. UK manufacturing data is due out. French, German, Italian and most Swiss banks will be closed for Labor Day. The Federal Reserve Open Market Committee meets ahead of Wednesday's rate decision. The Bank of Canada announces its rate decision. The country will also report GDP.