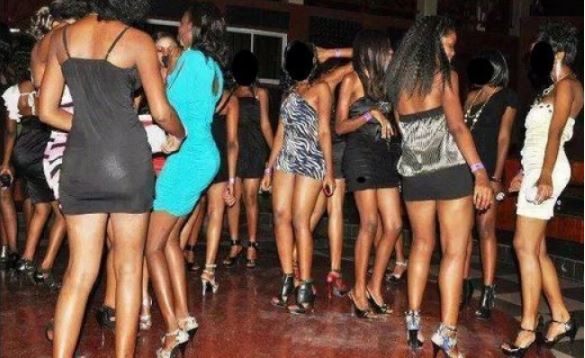 The ongoing Muslims' fasting month, Ramadan, is also largely taking its toll on commercial s*x as most prostitutes now find it more difficult to survive.

According to the checks carried out by encomium.ng in some fun spots in certain parts of Lagos state, some of the prostitutes, otherwise known as runs girls, are not patronized at the moment. The situation has forced them to reduce their charges ridiculously.

One of the prostitutes who volunteered to speak with encomium.ng under the condition of anonymity lamented the dwindling state of the oldest trade. She added the ugly situation has demanded that they settle for any amount if only to survive as most men are now shying away from the act because of the ongoing fasting.

"Most of us you see wandering up and down find it difficult to get any offer from men now, whether short rest or lodging, irrespective of the fact that prices are cheaper now compared to what we used to charge before Ramadan. Although, things were also tough before the month started, not as bad as we experience now.
"Now, we close early. What is the essence of standing till late hours and yet, nothing to write home about. No permanent customer now. If you're lucky to see any man now, just look for extra way of convincing him if you don't want to sleep hungry. The economy has been terribly bad even before the fasting. That's why we now find it more difficult to survive."

Another commercial s*x worker, Joy, also corroborated the earlier submission. She added that at times she treks home when she can't make a dime that can even make up for her transport back home.

"This fasting has spoilt business for us as if all men patronizing us are fasting. Even, the non Muslims among them have deserted us since the fasting started. Even most of us settle for as less as N1,500 now so as not to go back home empty handed. Some times, I trek home. And the fasting has just started. That means we still have a long way to go. Coping without customers is now extremely difficult. Some of us even fight because of men now because very few men patronize us. I don't have any other trade than 'runs'. I pray the fasting ends, the business will pick up a little."