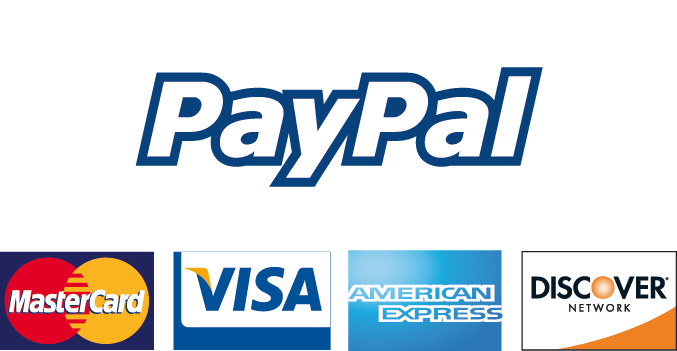 We all know that paypal does not support nigeria.
Now that most people are going into online business,they need alternative way of accepting payment online and I have these ones researched and listed below:
1. Payza – (Formerly AlertPay) Shop or send money online to anyone in over 190 countries Shop or send money online to anyone in over 190 countries. There is a very reasonable fee structure, with many of the services offered for free.
2. Dwolla – At Dwolla, all transactions cost a mere 25 cents, and if you are transferring less than $10 then it's free. This goes for both P2P transactions as well as those conducted with a merchant. There are a couple of downsides, however. First, both parties involved in the transaction must have a Dwolla account. If you send money to someone who isn't signed up, they will be asked to create an account in order to access the money. Second, the money takes a while to move through the system. In order to remedy the situation, they initiated an opt-in feature called "Instant." that provides immediate access to the cash in your bank account. For this service you would required to pay a monthly $3 fee. If you don't have enough cash in your bank account to make the purchase, you can have Dwolla spot you the money and then pay a $5 "late fee."
3. Popmoney – Popmoney is a free personal payments service that works with the banking security systems already in place in many top financial institutions across the country. Popmoney allows you to transfer money electronically from your savings or checking account to anyone in the country who has a bank account and an email address or a mobile phone number. If the recipient has a bank account with any of the banks working with Popmoney, then the funds are directly deposited into the recipient's specified bank account.
4. ZashPay- Like Popmoney, ZashPay is an online personal payment service that allows you to send and receive money into your bank account. If you belong to one of the over 900 banking institutions that have partnered with ZashPay, you will be able to use the service directly through your bank's online system. Even if you do not bank at one of these institutions, you can still use the service as long as you have a checking account. It cost 75 cents to send money, but receiving funds is free.
5. Venmo - Another free personal payment service that allows you to send and receive payments by any mobile device.
/*** Online Money Transfer and Payment Networks ***/
6. Intuit Payment Network – Another formidable player in the money transfer game is the Intuit Payment Network (or IPN). With IPN, you can transfer money between bank accounts for a flat 50 cent fee. There are also several notable features: the money posts in 1 to 2 business days; you have the option of adding a payment button on your website; you can send payment requests to a customer's email; and if you still want to offer payment by credit card to your customers, you can do so for a flat 3.25% fee per transaction.
7. WePay – WePay has gone to great lengths to position itself as the PayPal alternative, emphasizing the ease with which accounts can be opened and managed. Much like PayPal, it allows you to send bills to customers and get payments by credit card or e-check. The site charges a flat 3.5% fee per transaction, with a 50-cent minimum fee. Like IPN above, however, it takes only 1 to 2 business days for money to be sent to a confirmed bank account. There is also the option for a paper check to be sent to you by mail which will take about 5 business days.

8. Propay – ProPay is a easy-to-use, straightforward service that allows small businesses and sellers to accept credit card and debit card payments from all over the world. There is a simple fee structure, low annual fee, no gateway charges, no contracts, and no minimum monthly purchases. The funds are withdrawn with a ProPay Prepaid MasterCard or can be transferred directly to a US checking account. Propay is also approved for use on eBay.
9. Paymate – Paymate is a full-featured online payment service available to sellers in the United States, New Zealand and Australia. One big plus for the site is that it is an accepted eBay payment provider.
/*** International Money Transfers and Payments***/
10. Skrill (Formerly Moneybookers) - Skrill is a UK-based company, but has more than 10 million users in over 200 countries dealing with more than 40 currencies. The fees are competitive, the bank transfers done in real time, and the service is widespread. Once you receive payment via Money Bookers, you can apply for a MasterCard debit card and withdraw the cash from an ATM, receive the funds via check, or deposit them directly to your bank account.
11. Payoneer - Payoneer offers prepaid MasterCard debit cards for payroll and travel. Web based companies can apply to become a Payoneer partner which will allow them to pay their employees or organizational members with a MasterCard accepted all over the world.
/*** Credit and Debit Card Processing and eCommerce platforms
***/
12. Merchantinc – National Merchant Bankcard is marketed as a top "Paypal alternative." If you run an online business, and you are not so fond of Paypal, then you may want to consider this merchant account service that lets you process credit card transactions. It also works with eBay. The service costs just under $8 a month, with a 1.99% + $0.25 per transaction fee.
13. Amazon Payments – Amazon Simple Pay can be used as a payment processing option for any of your online customers who have an Amazon Payments account. The service can be a bit pricey, however, if your sales volume is less than $1,000 per month on average. Otherwise, each transaction will cost between 1.90%- 2.50% + $0.30. You can also use your account to make personal transfers of funds between other account holders.
14. Google CheckOut - As an online payment processing system goes, Google Checkout has got a lot going for it: competitive fees, a fast checkout process, the ability to issue refunds, and frequent payouts. It allows sellers to accept Visa, MasterCard, Maestro, and Visa Electron cards. There are also several key integrated features, such as 'buy now' buttons and e-commerce partners, and the service can be connected to your Google Analytics account.
15. Square – With Square, anyone with an iPhone, iPad or Android device can accept credit card payments using the free app and free card reader. The service levies a 2.75 % fee for swiped transactions and a 3.5 percent fee and $0.15 surcharge for any transactions that are entered manually. The funds are deposited directly into your linked bank account, and you can send your customer a receipt by email or print it out if you're using an iPad hooked to a wireless printer.
Share If You Find This Useful