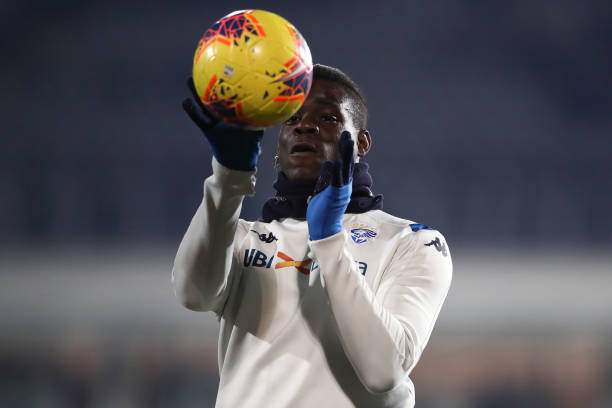 Former Liverpool and Manchester City striker Mario Balotelli has reportedly been fired at Italian side Brescia after having a bust-up with club's president Massimo Cellino.
Brescia is the hometown of the former Italy international and he was having two years left on his contract before being sacked.
There have been reports before that the club are initially planning to fire Mario Balotelli after the 2019/20 season before their latest decision. According to the report by Football Italia, Brescia chiefs were livid with Mario Balotelli's decision to miss training for ten days.
Report also added that no legal action will be taken because the club informed the player's lawyer before the decision was taken.
After playing for Nice and Marseille in France, Mario Balotelli decided to return to his country to continue his football career in August 2019.
And since joining Brescia, Mario Balotelli has played 19 games in the Serie A scoring five goals before the lockdown.
The club directors got livid when the lockdown was eased for players to return to training in which Mario Balotelli was not available complains that he had stomach problem.
Balotelli put pen to paper on a £160,000-per-week deal with his hometoen club, but Celino has labelled it a "mistake".