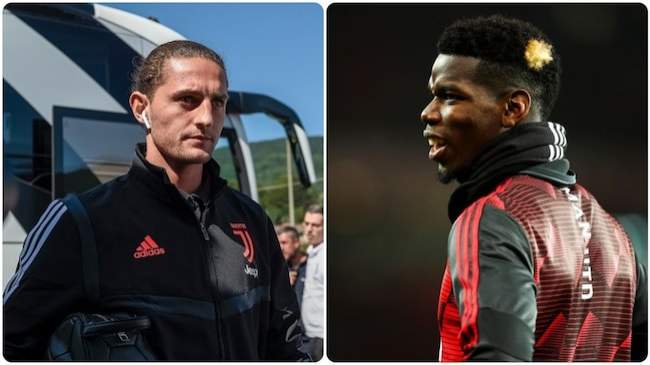 Manchester United have reported told Juventus to include Adrien Rabiot in the deal to land Paul Pogba this summer.
The Frenchman has continually been linked with a move away from Old Trafford with the midfielder seeking fresh challenge elsewhere.
Four years after leaving them, the Italian League defending champions want to reunite with the World Cup-winning star.
Real Madrid were interested in him but with the superb form of Federico Valverde, the La Liga giants have turned their back on the deal.
The midfielder spent most part of this season battling a nagging ankle injury but seems to be back for the club as football set for return in England after about two months break due to coronavirus.
Also, the arrival of Bruno Fernandes from Sporting CP earlier in the year may have jeopardise Pogba's chances of strolling into the team's starting line up.
Meanwhile, The Mirror, United are hoping Rabiot's partnership with the Portuguese midfielder will help them thrive in all competitions, hence, the need for the swap deal as reported by CalcioMercato.
Since he joined the Red Devils in January window, Fernandes has scored three goals and four assists in nine appearances in all competitions.
However, one major issue with the swap deal is that the Premier League club wants Rabiot to take a pay cut before the deal can be sealed.
The 25-year-old currently earns between £5m - £6m-a-year at the Allianz Stadium after joining them on a free transfer from Paris Saint Germain last year but has found it difficult settling down at the club.
Pogba's agent, Mino Raiola, has spoken out against Man United boss Ole Gunnar Solskjaer on many occasions this season after the Norwegian said: "Paul is our player and not Mino's."
Raiola hit back on Twitter and said: "Paul is not mine and for sure not Solskjaer's property, Paul is Paul Pogba's. You cannot own a human being already for a long time in the UK or anywhere else.