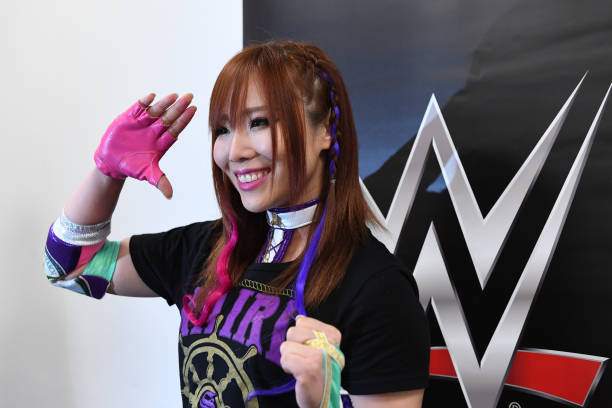 WWE star Kairi Sane's wrestling match with Nia Jax was stopped momentarily after suffering a 'scary head cut.'
Both fighters were battling it out outside the ring before the horrific incident happened.
SunSports reports the Kabuki Warriors member was busted open after she was thrown into the ring steps.
It was established Sane, whose blood had to be cleaned up before action resumed is fine having received medical attention.
Despite the injury, Sane is understood to have insisted on finishing the match during the Tuesday, May 26, taping.
The incident came just weeks after Nia Jax was accused of being 'dangerous' in the ring.
This was after the 35-year-old accidentally threw Sane neck first into the turnbuckle during an episode for Monday Night Raw.
Becky Lynch is the other wrestler who has previously picked gruesome injuries in the hands of Jax.
Jax broke Lynch's nose prior to Survivor Series, an incident that saw her fight with Rousey cancelled.
Source: Getty Images Interestingly, Jax only returned from a long injury spell recently, having stayed out of action for nearly a year.