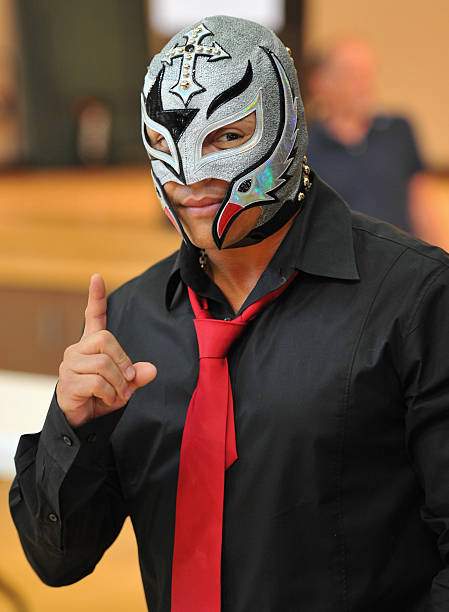 WWE legend Oscar Gutierrez popularly known as Rey Mysterio has concluded plans to draw the curtain on his career with a special retirement gig on Monday night Raw.
The 45-year-old has one final event to participate before finally walking away from the career he has built in the rings over the years.
According to SunSport, he is largely referred to as the greatest cruiserweight in pro-wrestling history.
The organisers of the sport dropped the information on their official Twitter handle, saying Seth Rollins will be the compere for Mysterio's ceremony next week.
The statement reads:: "@WWERollins (Seth Rollins) will be the host of @reymysterio's retirement ceremony next week on #WWERaw."
Gutierrez got his career started at the age of 14 in his home country Mexico and became a force to reckon with 1995 at the World Championship Wrestling.
He was said to have made Lucha libre's fighting style very popular.
The 45-year-old was with the WCW before it was no more in 2001 and then joined the WWE the following year where he made more fame for himself.
He has won virtually all the titles available for grabs in his category - including the tag-team, Intercontinental, and most recently the United States strap.
Mysterio gained more momentum and fan base in the WWE universe in 2006 after conquering his oppoents in the Royal Rumble.
However, the left his fans shocked in 2018 after staging a return to Vince McMahon's promotion.
Reports claim he has been in Mexico for thre years entertaining spectators on the independent circuit.
The 619 specialist turned his hand at Lucha Underground, along with a small stint in New Japan Pro Wrestling.