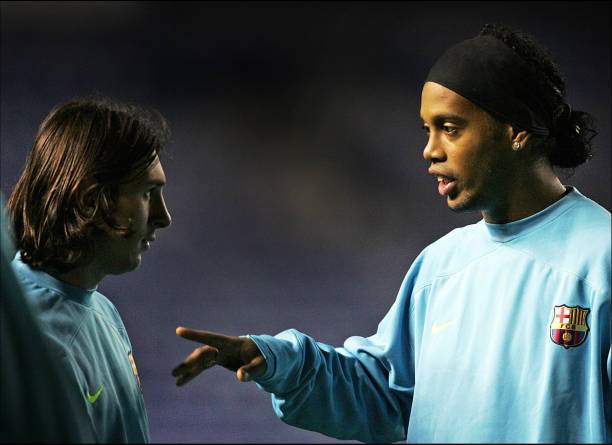 Barcelona chiefs were once scared that Lionel Messi might be wrongly influenced by his former teammate Ronaldinho while he was at the club.
The Brazilian parted ways with the Catalans in 2008 having spent five seasons at Camp Nou and they feared the Argentine's future could be in danger.
He was highly influential that his manager back then Frank Rijkaard allowed some of his excesses slide.
The former World Cup winner was at the peak of his game with an awesome fan base across the globe owing to the magic he performed with his feet.
However, SunSport reports that the one-time Ballon d'Or winner was a party animal but was also a hard worker.
Reports claim a well-motivated and fit Ronaldinho always got the manager's approval to show off his talent.
But he started having issues towards his reign at the club after reportedly spending more time at the bars of Castelldefels, the elegant beachside suburb south of Barcelona.
His shape also became a topic for local newspapers. One Spanish newspaper La Vanguardia posted a picture of the Samba star coming off the pitch with his "beer gut hanging over his waist".
This created so much worry for the club chiefs over Messi, who also lived in Castelldefels, was falling under the influence" of Ronaldinho.
But alas, the fear disappeared in 2008 after Ronaldinho joined AC Milan and Pep Guardiola took over from Rijkaard.