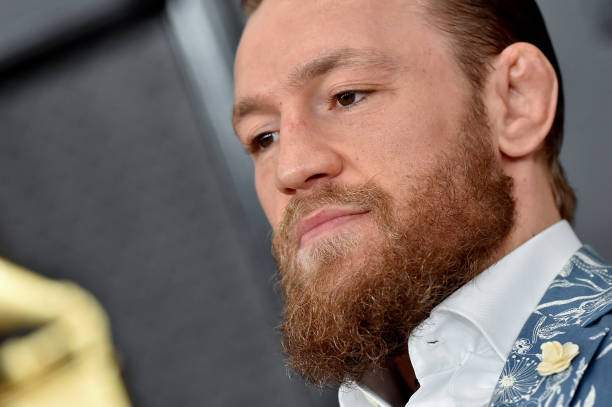 Irish professional mixed martial artist Conor McGregor has reportedly been paired with Nigerian nightmare Kamaru Usman for a title shot.
Kamaru Usman earlier down played having a fight with fellow Nigerian fighter Israel Adesanya in the future.
Both Nigerian UFC superstars currently hold the welterweight and middleweight belts following their impressive display in the mixed martial art sport in 2019.
The 32-year-old has also ruled out a potential super fight with the undefeated lightweight champion Khabib Nurmagomedov.
The Nigerian Nightmare claims he has a lot of respect for the Russian fighter and regards him as his brother.
However, it was gathered that Ali Abdelaziz proposed a title shot for the Irishman against his other championship-holding client and says Usman would put him away in two rounds without using any takedowns.
Jorge Masvidal is the No.1 contender and has been slated to face Usman for some time now, but as Abdelaziz is alluding to, it seems as though 'Gamebred' has his eyes set on a rematch with Nate Diaz - with both expressing interest after the disappointing finish to what was an epic war inside the Octagon for the BMF title back in November.
And if Masvidal was to prefer that as his next fight, Abdelaziz will push for McGregor to meet Usman for the 170lbs title.
It would present an opportunity for the Notorious to potentially make further UFC history in becoming a three-weight world champion.
Recall Mcgregor earlier gave out the sum of one million euros to buy protective equipment in hospitals treating people who have contracted coronavirus in Ireland.
The 31-year-old UFC star was reported to have communicated with Republic of Ireland's Minister for Finance where he made his intention known so as to help his people.
Minister Paschal Donohoe sent a letter to Conor Mcgregor urging him to tell his followers on social media to practice social distancing in fight to prevent spreading coronavirus.