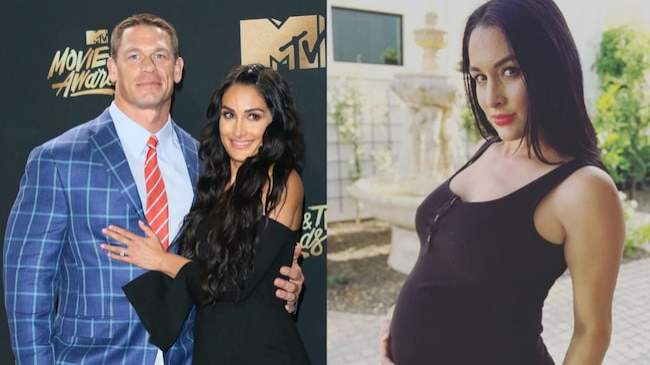 WWE superstar John Cena's ex-girlfriend Nikki Bella recently revealed the heartbreaking reason why her relationship with the superstar went south.
The WWE couple looked like a match made in heaven but behind the smiles, things were not necessarily as rosy. T
hey were on the verge of tying the knot, but eventually broke off their engagement in 2018.
Initially, it was looked at as just another celebrity split up which is quite normal for couples whose relationship is under the watchful eye of fans.
However, during an appearance on Maria Menounos' show Better Together, 36-year old Bella revealed there was much more to everything.
According to the stunning wrestler, she felt John Cena, 43, would somehow regret having children with her.
John Cena made it no secret that he did not want children in the relationship but he eventually eased his stance and was willing to reverse his vasectomy.
Fans were particularly heartbroken by news that the couple had split after dating for nearly six years and sealing their relationship with an engagement in 2017.
All that is past now and Bella seemed to have moved on quite swiftly as she is expecting a child with fiance Artem Chigvintsev, who she met on the show Dancing with the stars in the US.
Interestingly, Nikki is pregnant at exactly the same time as her twin sister Brie.