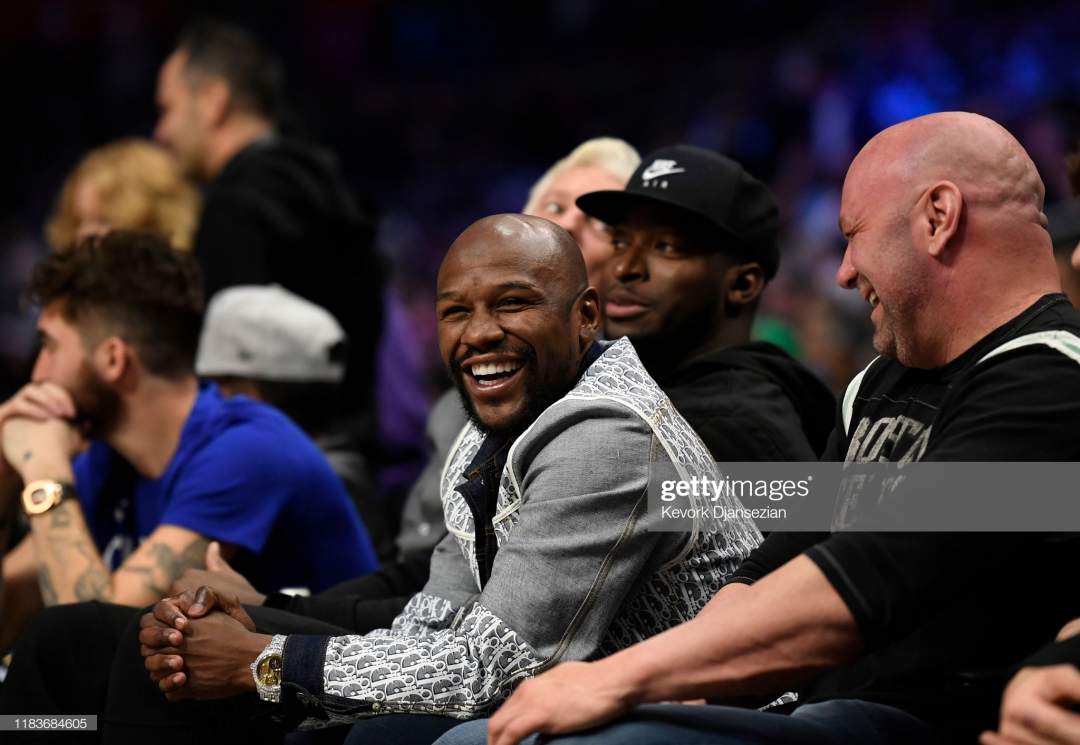 Retired American boxer, Floyd 'Money' Mayweather, has been named as the highest-paid athlete in the world in the last 30 years by Forbes. 
Mayweather shared a video of the list of athletes on his Twitter handle which was researched by David McSweeney of noobnorm.com 
The list released by Forbes has Mayweather topping athletes like Cristiano Ronaldo, Lionel Messi, George Foreman, Lebron James, etc.
According to Forbes, the list is from 1990 to 2019 and it proves that Mayweather is truly the money man. 
Coming to limelight in 2012, Mayweather, mega-fight in 2015 against boxing rival Manny Pacquiao, earned him £230m in just one year as he once again topped Forbes' standings.
Mayweather dominated the headlines recently when he showered accolades on his son during his birthday celebration. 
Mayweather posted the photo of his handsome son on Instagram, wishing him all the best in life.
After posting the photo that received a lot of accolades, Floyd Mayweather captioned it "I need the world to wish my son @kingkoraun a "Happy Birthday" 
The boxer's son, Zion, caused massive traffic on the internet after flaunting his powerful car.
Zion shared the photos where he was seen posing beautifully with the new sophisticated car.