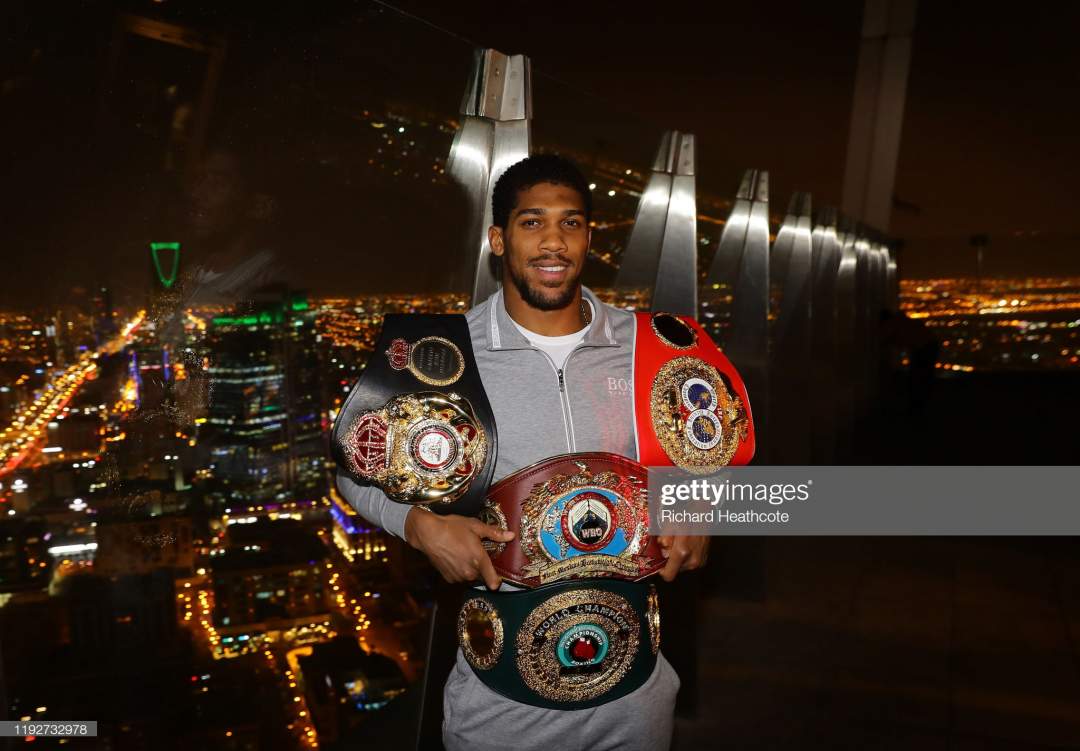 Anthony Joshua has finally issued a subtle rejoinder to Deontay Wilder's criticism of his performance following his stellar win against Andy Ruiz in Saudi Arabia.
Joshua totally outclassed the chubby Mexican on Saturday night, December 7, and reclaimed his heavyweight belts through a unanimous point decision after twelve rounds of action.
The 30-year-old heavyweight champion landed a brutal flesh-cutting punch on Ruiz's upper left eye before avenging his Madison Park defeat in style.
Wilder gave a negative assessment of Joshua performance in a reaction and firecely slammed the briton for using Wladimir Klitschko's "boring jab-grab-hold" tactics.
"Joshua did what he had to do to get the win. He ran around the ring and was on his bike all day," the WBC champ said.
"He was so hesitant... Joshua's mentality was to survive. The Klitschko method."
Reacting to American star's hatred-filled submission, Joshua berated Wilder for his 'negativity' and further concluded that he did not 'box to keep everyone happy.'
"That's Wilder's opinion. A lot of people don't have a good bone in their body to say a positive thing anyway," Joshua told The Athletic.
"I outboxed the heavyweight champion of the world for 12 rounds. I don't think I lost a round.
'Maybe one... I come in there with a great game plan, I'm successful. Isn't that good enough?
"You can't box to keep everyone happy; you have to box for the win. And I feel like when I'm at home celebrating, he's there talking about negativity," the Brit said.