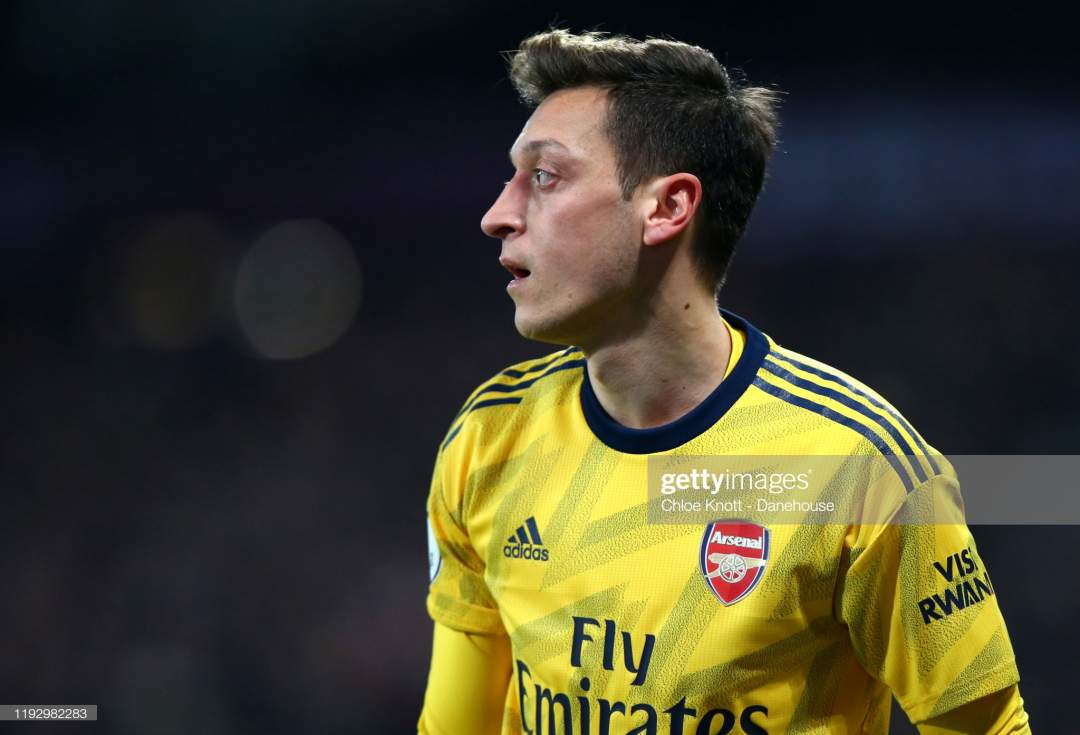 Arsenal playmaker Mesut Ozil has expressed delight after learning a Ghanaian amateur football club renamed itself after him.
The youth club from Ghana's Eastern regional town of Abiriw was initially called Young Boys FC before renaming to Abiriw Ozil FC.
Goal.com reports Ozil's agent Erkut Sogut recently visited the club and presented them with 80 signed jerseys from the player.
And in appreciation of the Ozil's kind gesture, the club resolved to rename itself after the star midfielder.
Mesut, who could not hide his joy took to social media to share the news with his fans and followers.
The former Real Madrid player posted a short clip and snapshot of a gathering of elated children sporting Arsenal jerseys with the inscription of the German's name at the back.
"Abiriw Ozil Football Club. Nice to have a football club named after me in the Eastern Regional town of Abiriw in Ghana," Ozil tweeted on Tuesday, December 10.
"Glad to see you all smiling in the @arsenal & #M1Ö shirts. #YaGunnersYa," he added.
This is not the first time the 31-year-old has sent merchandise of signed jerseys to Africa, having replicated a similar gesture on a young Kenyan herdsboy.